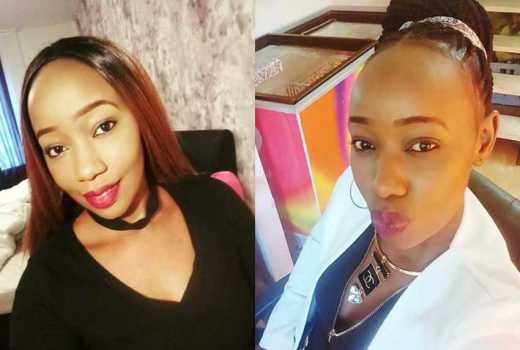 The body of a woman stabbed to death in Germany has been flown back home
The nurse was found lying in a pool of blood in her shop, with a knife wound on the chest.
Government asked to intervene so justice is served
In January 2010, tears of joy were shed, hugs exchanged and prayers said at the Jomo Kenyatta International Airport as the family of Mary Waithera Kamathi bade her farewell.
The second of three children, Ms Kamathi was all smiles as she promised to work hard and support her family. She was leaving for Germany to study nursing.
True to her word, she studied hard and even managed to open a shop in Essen Town, where she lived.
She also supported her mother and brother, both of whom are diabetic.
Her support came in handy, especially after the death of her father just six months after she arrived in Germany.
Last night, eight years down the line, the family was back at the same airport, this time with heavy hearts. They were there to collect Kamathi's body. The nurse was said to have been killed three weeks ago.
Her body was found lying in a pool of blood in her shop, with a cut on the chest.
Police in Germany have since released the photo of the person they say is the main suspect in the killing.
Alice Kamathi, her mother, told of her shock and pain when she received news of her daughter's death.
"We had spoken two days before her death. It is a big loss for us. Waithera supported the family financially. She took care of our medication," she said yesterday.
"My first born son and I are diabetic. Since my husband died, we have relied on my daughter for support. She had been in Germany for eight years," she added.
"We are still trying to come to terms with the loss and call on the Government to intervene so we can get justice."
She said her daughter had come home last year. "We had a good time... great memories. No family should go through this kind of pain."
Related Topics