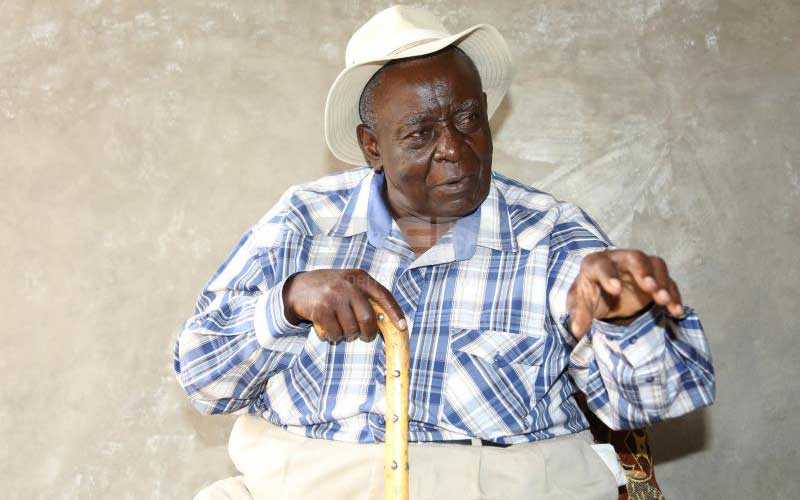 Amwere, who never had formal education offered to pay teachers Sh48million
He has property in Kitale, Mbale, Kakamega, Kisumu, Nairobi and other major towns
In the early 1980s, Ibrahim Ambwere stunned the nation by offering to pay teachers their delayed salaries amounting to Sh48 million.
He was concerned about teachers' welfare. "That was a lot of money in the 80s, but I had it and I was willing to bail them out," he says.
Yet Ambwere, a wealthy trader in Kitale, never had formal education. His parents were too poor to afford school fees. After his offer, he says he went through stress as government officials dug through his personal life. "I don't want to talk about it, it still causes me pain," he says.
When Sunday Standard sought him out, we asked him how much he is worth today. He let out a hearty laugh and said: "My culture does not allow me to discuss that, but I am definitely worth a lot."
Residents of Kitale are, however, not shy to give an estimate. "He is worth billions. He is richer than most politicians. People call him mheshimiwa," says one shop tenant in a building Ambwere owns.
Ambwere has property in Kitale, Mbale, Kakamega, Kisumu, Nairobi and other major towns. Yet he maintains an air of mystery. He rarely appears in public and admits he has deliberately evaded the watchful eye of the media. "I trust very few people," he says.
He was born in 1936 in Maragoli to a polygamous family. His mother was dumb and deaf and his father left to fight in the army four years after he was born and never returned.
When he was eight, his mother died. It created an arc in his life – one he says catapulted him into becoming the man he is now. With his two siblings, he went around Maragoli working in people's farms.
When he was 10, he followed a group of older men to work in pyrethrum farms in Molo, Nakuru County. "I quit on my first day. My eyes itched and my nose was stuffy due to allergy," he says.
Long trudge
He then met an Asian mason who employed him as a sweeper; a job he did diligently for close to 10 years. And then one morning, his employer told him he was leaving Kenya and handed him an old toolbox as a parting gift. "That tool box is an important detail in my narrative. My life started from it," he says.
With some Sh38 he had saved, Ambwere began his long trudge towards a new life. One that would make him wealthy beyond his imagination. He traced his home in Chavakali, but got a cold reception from relatives. He then rented a house, married his first wife Zipporah and started a carpentry shop. "I only had Sh38 and an old tool box," he says.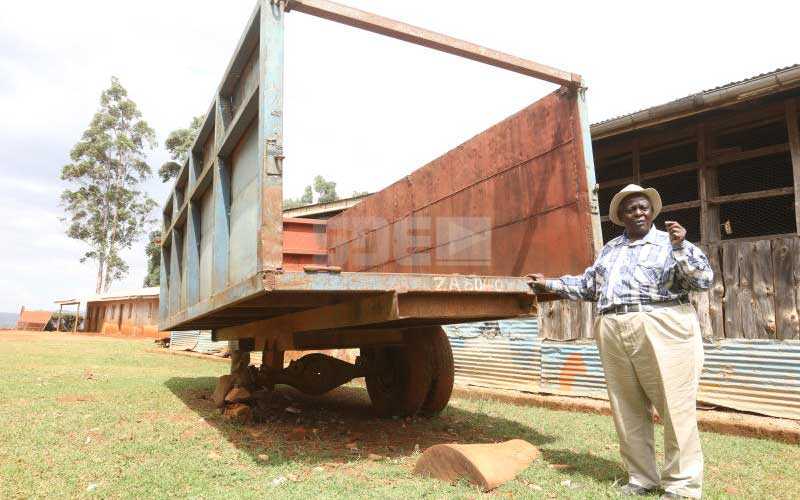 In 1963, he struck his first big deal when Kaimosi Hospital contracted him to make beds. When the hospital could not pay him, they gave him and old ambulance. "It was written 'Ambulance' and I used it to transport wood to my shop," he says.
In five years, he had built his own shop and moved from the rental premises.
But some say his success story is "too neat" to be believed. Paul Ogembe, an accountant who says his father has interacted with Ambwere deeply, is doubtful of the 'grass to grace' story the old man projects. "My father says Ambwere is a sly man, and must have had connections with people in power back then to be where he is now," says Ogembe.
Ambwere laughs at the claims, saying young people are used to hearing stories of theft and no longer in hard work and resilience. From a carpenter, Ambwere rose to become a property owner, putting up prominent buildings that have stood the test of time in Western.
However, his personal life has been buffeted by family feuds that led him to divorce two wives. He claims his former wives colluded with his children and other people to swindle him of his hard earned money. He only found peace later in his life, he says, with his current wife Ebby Ingado who he married in 1994.
He is also diabetic, a malaise that had him admitted at Nairobi Hospital between 1989 and 1992. "When I came back, my business was in ruins. I had to start over," he says.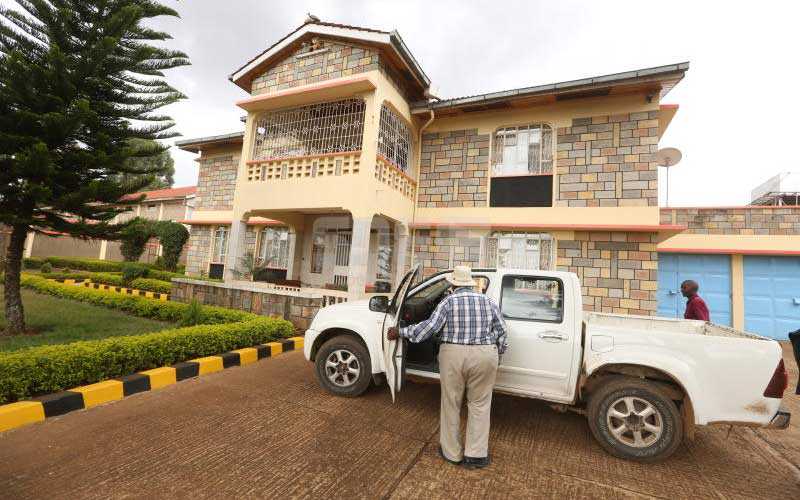 His deficiency in formal education has never hindered him from growing his brand. When the pressure to learn how to read and write mounted, he hired a tutor, a Lawrence Kisame, in the 70s. In four years, Ambwere could read, write and communicate in English. He gifted Kisame a house.
"I built him a house because he transformed me. Teachers are special," he says.
His stories are dotted with anecdotes of politicians he has interacted with. One of his buildings, Chavakali Hardware, was commissioned by former President Mwai Kibaki who was the then minister of Finance. He also mentions former President Daniel Moi as one of his prominent guests.
Against all odds
"But I have never desired to be a politician," he says with a playful smile on his face.
The closest he has gotten to politics was in 2002 when he was appointed national head of Luhya Elders' Council, a position he quit a few years later, claiming Luhya politicians had too many wrangles.
He plans to expand his business and is building a mall in Kitale, one he hopes will send ripples across the entire country.
His children help him with business, directing him on technological advancements he can embrace to expand his business. "My father teaches us more than we teach him," says his son Fransico.
But locals feel he is immersed so deep in his own growth that he never casts a glance towards the underprivileged around him.
"His house is huge, but his neighbours and workers are extremely poor. He has never helped them," says one of his employees.
Ambwere appears pensive when claims of his stinginess arise, but suddenly nods and says:
"It is true. I rarely give people money, especially those who try to take advantage of me. I have, however, never turned my back on people who genuinely need my help," he says.
He is now 80. When he looks back at how his life unfolded, he says he can only describe himself as a son of a deaf woman who beat all odds and created a name for himself.
A name he hopes will linger on, long after he is gone.
Related Topics