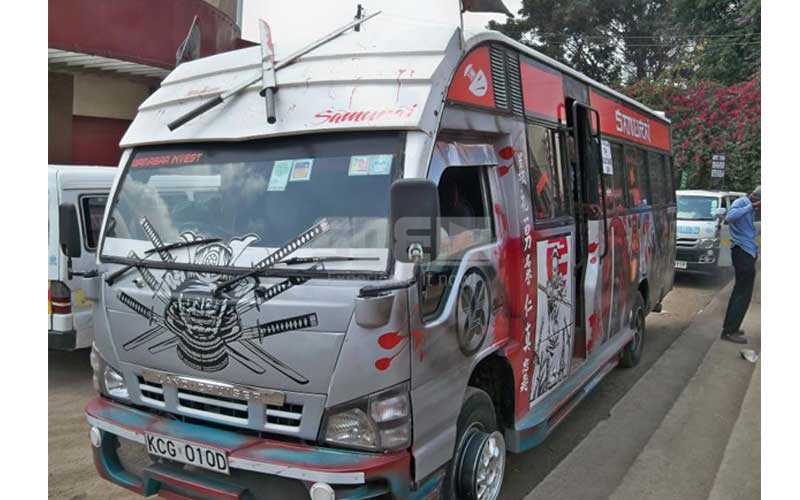 If you have watched Samurai movies, I am sure you were thrilled by how the lead actor used his sword to save his villagers from enemies.
And this is how a Kitengela mathree dubbed Samurai Sword is dealing with its rivals.
It means business and has become the talk of town.
What I found rather captivating was the two huge Samurai swords that are illuminated at night.
"A Samurai sword can fetch up to Sh120,000 depending on the market," Paul Ng'oe, one of the crew said.
"Those are real swords but the red stains are paint, not blood. We were inspired by the movie and decided to try out something different and cool," he added.
Samurai also boasts of great interior lighting, spacious and cosy seats, two woofers, 12 mid-range speakers and cool crew.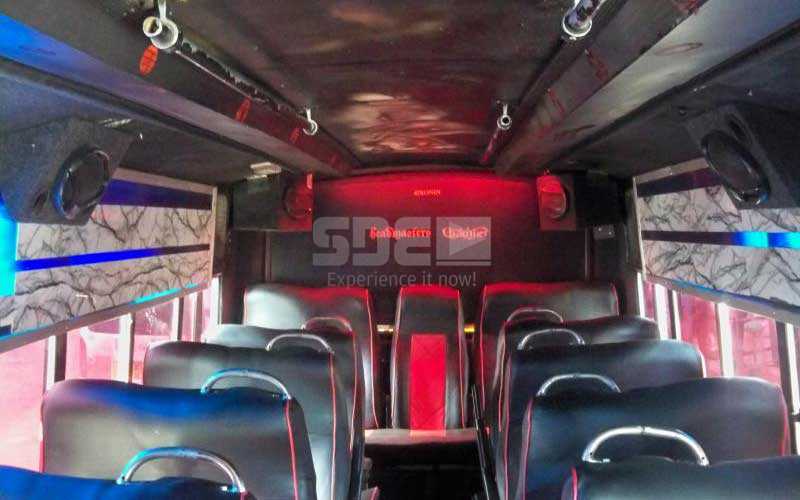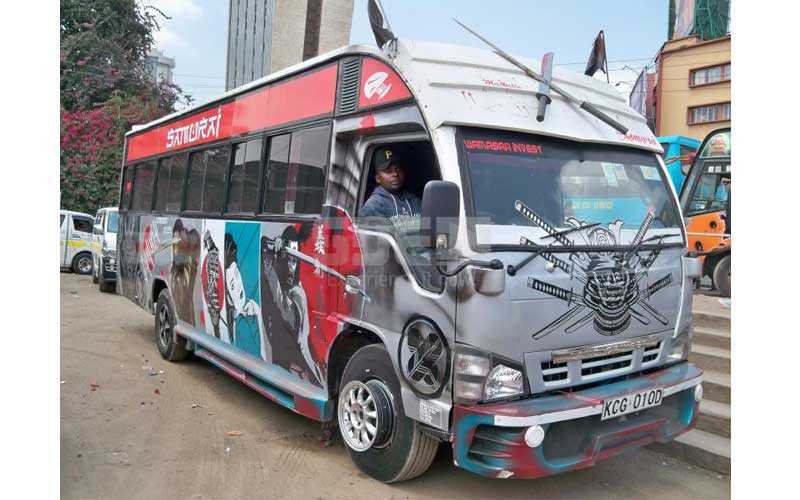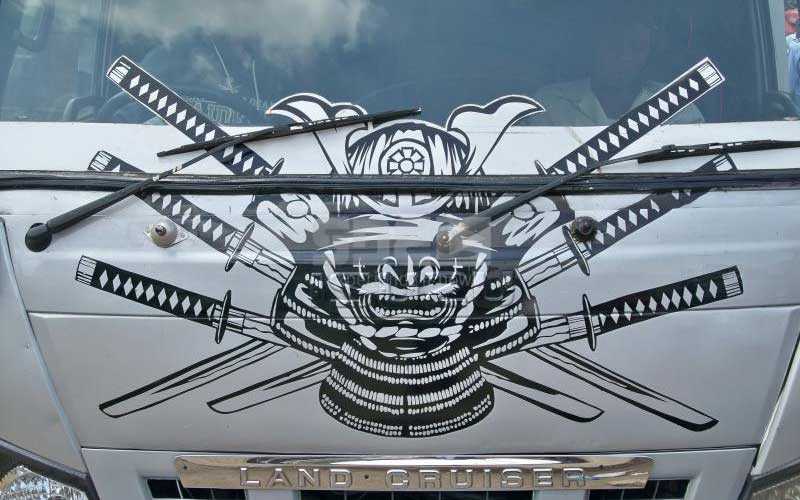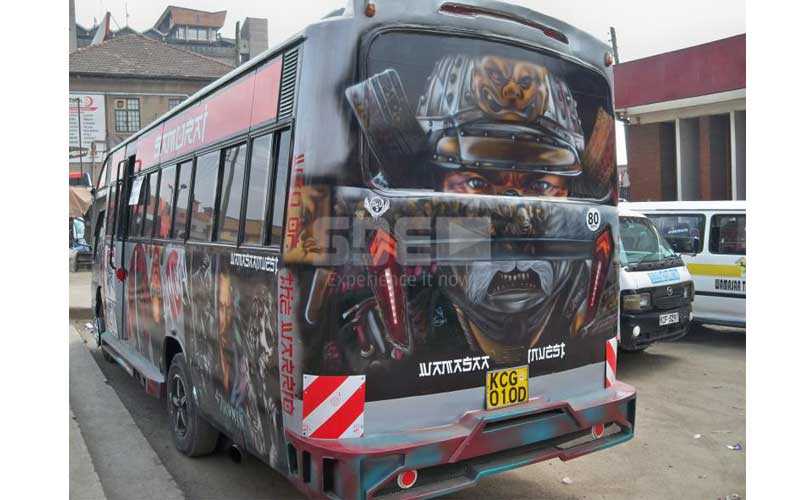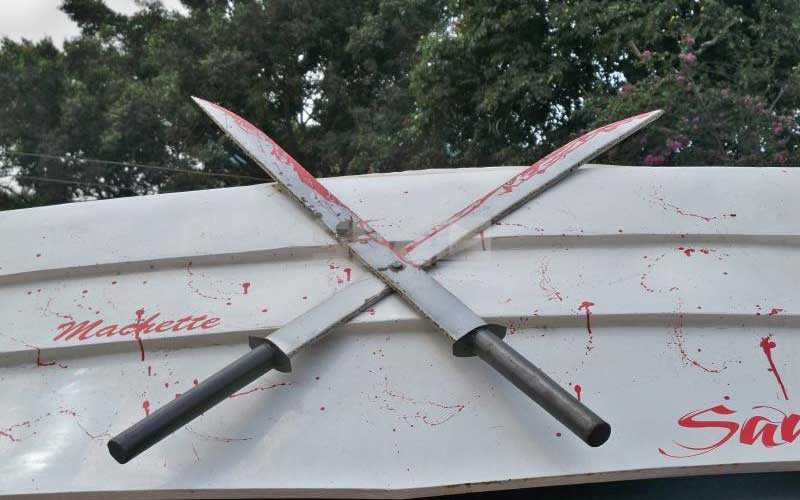 Related Topics