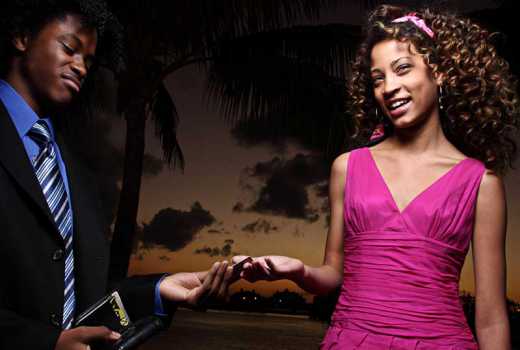 Someone once said that all women are gold diggers. It doesn't matter our social status or line of work. We are all gold diggers. I was thinking about it and realised it is kind of true.
The independent woman is a myth. Here is why: even the high-rolling career women are looking for rich men to marry. Take me for instance. I think I am doing pretty well for myself financially.
I am not exactly rolling in dough, but I get by fine on my own. However, I am still hoping that a stinking rich man who will fly me off to exotic locations and ply me with champagne will sweep me off my feet. I know for a fact that even if I was living in the lap of luxury, I would still want to marry a rich man.
Rapper Lil Kim said it best: "Why spend mine when I can spend yours?" There are so many women out there trying to pass themselves off as independent women who don't want or need the financial support of a man, but they will never look twice at a struggling up-and-coming bloke or an unemployed one.
They know very well that they are all hell-bent on snagging a rich man but they will never admit that they are gold diggers. When you think of a gold digger, you think of uneducated and unemployed young women or struggling college girls.
You don't think of the corporate women earning a decent living.
Every woman, no matter how much money she makes, subconsciously sizes up a man by his net worth. A long time ago, it was only the women who couldn't earn the money that aimed to marry into money.
Nowadays, it doesn't matter whether you are earning the money; you still have to marry into money. Sure, women today are working harder than any other generation and are reaping big from their efforts.
Still, they don't want to be financially independent. Even the most enlightened and opulent women still view marriage as an alternative or supplement to the wealth they have already amassed. The so-called independent women will never pay for dates and still expect to be spoilt with expensive gifts by the men they date.
Sure, there are a few women out there who occasional blow out big money on expensive gifts for their significant others. But those cases are few and far in between. To be honest, being independent is overrated.
Deep down, we all want a man who can take care of us. Doing it yourself gets old after a while. First of all, you can't take a break because you have a lifestyle to maintain.
With a rich man by your side, you can kick back and relax without worrying about how your bills are going to get paid. Don't be cheated, the lazy, unemployed woman and the well-to-do career woman are both hunting for rich men.
@roxannekenya
Related Topics