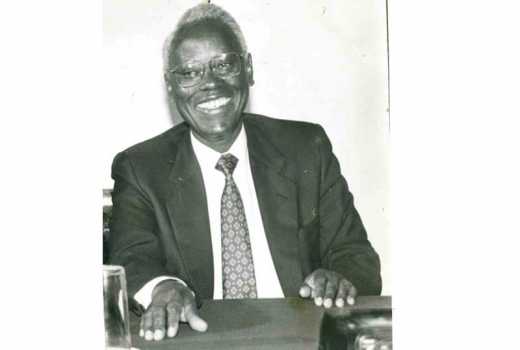 The Economic Review magazine offices in Nairobi experienced unusual excitement at the turn of the millennium.
A call had come from some financial crack shot at Forbes magazine in America.
Forbes was compiling a list of Kenyans whose old money war chest saw, through private hustle they croon eternal financial Hosannas.
Forbes had two names: politician Kenneth Matiba, then a billionaire in real coin before his fortunes hit the sand; and former Central Bank of Kenya governor, Philip Ndegwa.
Forbes wanted to confirm if he was the first Kenyan to bank a billion.
The Economic Review was nonplussed.
But Philip Ndegwa's family still mints one of Kenya's most secured fortunes, whose hatching stretch back to 1974, the year Ndegwa founded First Chartered Securities, an indigenous investment outfit with some 20 civil servants and business moguls as shareholders.
Ndegwa's acquisition vehicle bagged the Insurance Company of East Africa (now ICEA Lion with a 100 per cent shareholding to date), before making forays in re-insurance, banking, agriculture, logistics, and real estate.
He got controlling stake in NIC Bank (24.98 per cent, 0.2 per cent shy of ownership ceiling), Ambank, three tea estates and tea processing factories. Milling and beverage manufacturing followed, in addition to property management portfolio, including the upmarket Riverside Park (where monthly rent is kissing the quarter million mark).
Riverside is managed by Knight Frank Kenya, with First Chartered Securities as partners.
The property portfolio was worth US$100 million (Sh9 billion by 1999) - through its insurance arm, alone!
The Ndegwa family operated Africa's largest dry shipping dock between Cairo and Cape Town when they owned Inchcape Shipping (including a 'garage' for ships), but First Chartered sold out its interests.
Ndegwa was an alumnus of Alliance High and Makerere, where he lectured in economics on his way to Harvard, before joining the government in 1965 as an advisor on economics and planning.
He became the second governor of Central Bank of Kenya after Duncan Ndegwa in 1982, besides stints as chair of Kenya Commercial Bank and the National Bank of Kenya, Kenya Airways (whose privatisation he steered),
Kenya Revenue Authority and Society for International Development, Kenya Chapter. He was also an international economic expert with the UN and assistant director of UNEP, besides authoring among others; Africa to 2000: Imperative Political and Economic Agenda (with Reginald H Green) in 1994.
The father of James and Andrew Ndegwa closed his gate on January 7, 1996 and was buried in a private ceremony.
Related Topics