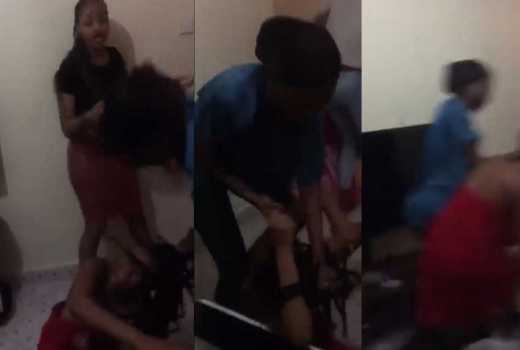 The extent to which some Kenyan women go to keep the roving eye of their men in check only fits in a script straight from a blockbuster movie.
A video doing rounds on social media has stirred debate after a group of women accosted a lady accused of 'sleeping' with a man belonging to one of them.
In a rather sick and savage attack, the helpless woman wrapped in a towel is stripped naked, has her hair pulled and made into a punching bag as slaps, blows and kicks land on her body for allegedly sleeping with a man identified as Panaito.
On one occasion one of the women whom others kept identifying as Cindy, believed to be Panaito's woman, held her by her hair smashed her phone and demanded to be handed a knife.
Two women who tried to rescue the lady who had been stripped naked were also met with fury as the fight escalated.
All this time, the man in question was nowhere to be seen, leaving the girl to bear the brunt of the scorned women.
What is the best way to handle a cheating lover?
Related Topics