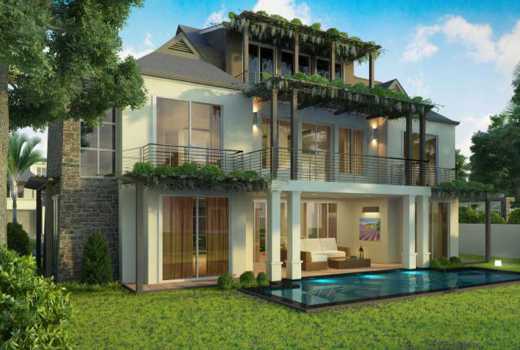 Their gaze hovers with contentment over one of their family's key businesses, The Village Market.
The high-end shopping complex, was built by their father, Ahmed, and uncle, Mehraz, who conceived the idea way back in 1992.
There is a sense of pride as the two brothers survey the cornerstone of their empire.
The complex was meant to encapsulate the recreational and shopping experience in Gigiri, Nairobi's diplomatic zone.
And it has lived up to its billing. What started off as a ten-shop establishment exactly 20 years ago now boasts 150 outlets on three levels, an outdoor food court and health and fitness centre.
Then there is the ongoing expansion — at a cost of Sh5 billion — that will see another 80 units added to the "village." Hooman Ehsani, 38, and his younger brother, Soha, 29, have seen Gigiri's landscape change over the years ever since their family set foot in Kenya from Iran in 1981.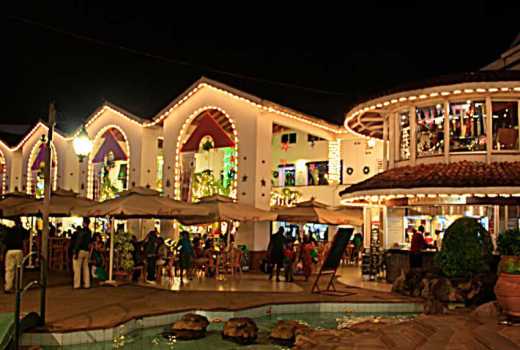 Together with the second born in the family, Shamim, the boys were literally raised on construction sites, thus absorbing the kind of details an average contractor may not even be aware of.
Raised here
"I know the terrain like the back of my hand," says Soha. "I used to ride my bike here as a small boy before the whole thing came up."
Their uncle, Mehraz, went on to design Tribe, a five-star hotel adjacent to the shopping complex that has in the past hosted celebrities such as Angelina Jolie and Nicole Kidman. Tribe is well known for its rich collection of African art that adorns every nook and cranny.
At the Tribe, those with time to spare have the option of reading from a collection of close to 3,000 books or to watch any of the 300 DVDs in the library.
The family's real estate footprints extend beyond Gigiri. Last year, local media was awash with images and interesting anecdotes of what has been billed as Kenya's most expensive residence – House No:12 Magnollia Hills.
With a price tag of close to Sh600 million, House No:12 is the very epitome of opulence with its double kitchens, a fully-equipped gym, six ensuite bedrooms as well as interior and exterior Jacuzzis. The architect? Mehraz Ehsani.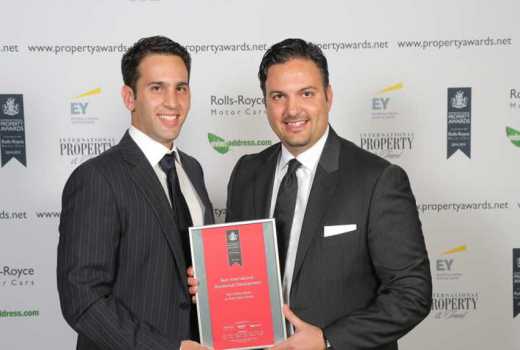 When I inquired about how they managed to put together a business empire of such a magnitude, the siblings were reflective.
"This almost never happened," says Hooman. "My parents came here in 1981, shortly after the Iranian Revolution of 1979. We belong to the Bahai faith that faced persecution when the new rulers came to power. We were deemed to be too pro-Western with our advocacy around women's and other rights in a society that frowned upon such noble ideals. We were actually hounded out of town."
Their sojourn in Kenya was meant to last a couple of weeks as they explored ways of getting to Australia for final settlement.
In Kenya, they spent some time with Mehraz, an accomplished architect who was by then a lecturer at the University of Nairobi.
But due to delayed visas, their trip to Australia was never to be. The family decided to stay on and try their hands at local business.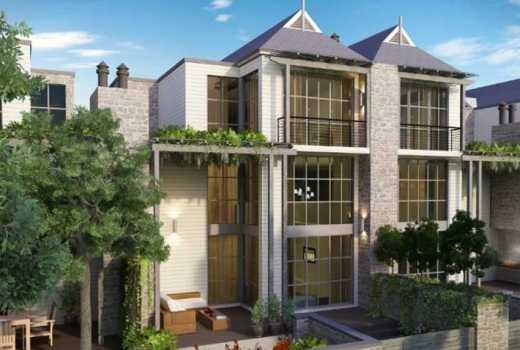 Hooman and Soha are identical chips off the old block. They have followed in their mentors' footsteps ever since their return to Kenya from their studies in Boston, United States.
Premier development
They have just created what is turning out to be one of Kenya's premier gated communities. Palm Valley, a collection of 88 luxury, mixed-unit residences set on 20 acres in Kiambu County and bordering Runda, has got the whole world talking.
Developed by Century City Property Kenya, the Sh3 billion project won an International Property Award for the Best International Residential Development at the 2014-15 award ceremony in Dubai in December last year. The awards, now in their 21st edition, are the largest, richest and most prestigious property competition in the world. Last year, more than 2,000 companies from 103 countries participated. The total estimated value of competing projects was Sh3 trillion.
According Michael Jordan, the chairman of the Board of Architectural Judges (Arabian and African Property Awards), it was Palm Valley's use of detail, design and style that captured the judges' enthusiasm, giving them an edge over other international properties.
This has put the project alongside other world-acclaimed developments such as the Burj Khalifa in Dubai and One Hyde Park in London. Before being declared the best in the world, the project had already beaten other projects in Africa in the same category.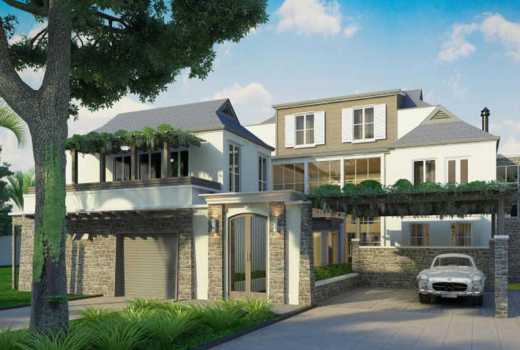 "We see this as a huge win for Kenya where a booming property market, political stability and general growth have fostered an environment conducive to taking chances and dreaming big. We want people to know that a rural community in Kiambu can be associated with an internationally-acclaimed project," says Hooman.
Mercedes Benz incentive
Before our interview, I had met Hooman and Soha at the project's formal launch two weeks ago. By last week, the project was 75 per cent sold, with prices ranging from Sh55 million to Sh85 million.
Ever the smart businessmen, the two have added an incentive to those paying for their homes during the launch and shortly thereafter: Each will go home with a brand new Mercedes Benz S-Class from DT Dobie. With real estate development in their blood, the pair will soon embark on developing homes for the low to medium-income segment of the market "so that as many as possible can get to sample the comforts enjoyed by high-end owners".
And unlike some businessmen who just want to make a quick buck and bolt, Hooman and Soha say they are here for the long haul, ever mindful of giving back to a country that took them in with open arms.
"We are forever grateful for what we have been able to accomplish here. We are also happy to live in a country that encourages such investments to thrive. Our promise and commitment is to do our best in whatever projects we take on," says Hooman.
Related Topics