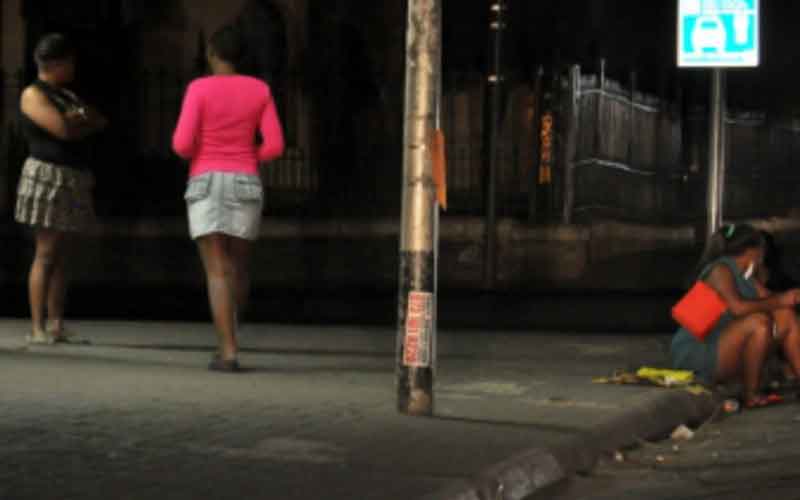 Due to hard times, sex workers no longer wait for clients near lodgings and on back streets
Facing stiff competition, some are looking for clients at matatu termini
Mombasa twilight girls are not letting hard financial times and stiff competition from 'outsiders' drive them out of business.
Many have now resorted to camping at matatu termini to look for clients.
On a Thursday evening, I espied a skimpily dressed woman along Msanifu Kombo Street in Mombasa.
She smiles, stops and starts fiddling with her phone while gazing at me suggestively.
"Ukitaka mapenzi nitakukamulia yote (if you want romance, I will give it all) for just Sh1,000.
The next day, just a few metres from Mnazi Mmoja Road off Moi Avenue, I meet another girl dressed just as skimpily as the previous one.
"Mmmh! Wapendeza (you look nice!)," she coos, rolling her eyes invitingly.
She says her name is Chantelle and, in a pub along Moi Avenue, reveals that because of the hard times, she can no longer just wait for clients near lodgings in the town's backstreets.
"I used to work in a hotel in South Coast, but was laid off some four months ago. I looked for employment for two months without success," says Chantelle.
She reveals that even though she doesn't sleep hungry, business has dwindled and there are nights that she doesn't get any clients.
Competition for this ladies of the night has become so stiff such that those plying their trade along Digo Road, Moi Avenue, Jomo Kenyatta Avenue, Haile Sellasie Avenue and Mtwapa have resorted to covering themselves in buibui to attract customers on the lookout for something 'exotic.'
Along Jomo Kenyatta Avenue near Saba Saba matatu terminus, scores of skimpily dressed women offer themselves to potential customers. One of them tells me that business is much better on the streets than in lodgings or nightclubs.
"Most of the men who approach me here are sober and self-respecting and would pay for the services without much drama" she reveals.
Smiling at the prostitutes or making eye contact with them is a sign that you are interested, and they'll soon get down to business and haggle over price. The cost varies depending on their rating of a potential customer, which they mainly determine by how one is dressed.
Related Topics