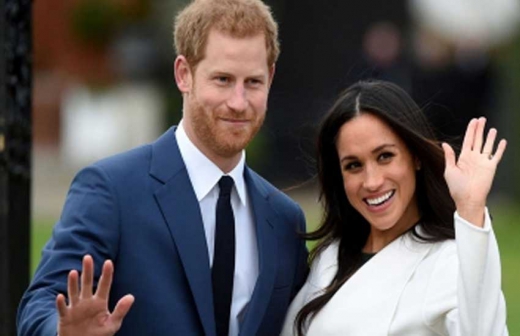 Ms Markle, 36, who attended a Catholic school as a child but identifies as a Protestant, will be baptised and confirmed into the Church of England before the wedding.
She intends to become a British citizen, though she will retain her US citizenship while she goes through the process
Kensington Palace released a statement on Friday announcing the date for Prince Harry and Meghan Markle's upcoming nuptials.
"His Royal Highness Prince Henry of Wales and Ms. Meghan Markle will marry on 19th May 2018," the statement read. The couple have chosen to marry in Windsor, west of London, because it is a special place for them.
Windsor Castle is one of Queen Elizabeth II's main residences and the 15th-century chapel is as historic but more intimate than Westminster Abbey, where Prince Harry's older brother Prince William married Kate Middleton in 2011.
The prince and Ms. Markle announced their engagement Nov. 27. and the month of the wedding had been confirmed earlier, along with the location: The two are to be wed in St. George's Chapel at Windsor Castle.
The 33-year-old prince, who is fifth in line to the British throne, and the 36-year-old American actress met through a mutual friend in 2016.
The wedding date presents a potential conflict for Prince William, however.
Prince William is president of the English Football Association, and May 19 is the date of the FA Cup final, one of the biggest English soccer games of the year
Related Topics