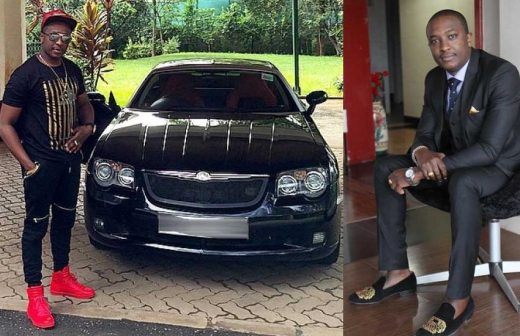 The difference between old and new money usually has nothing to do with cash, but rather how money makes people behave.
Well, how they spend it also tells a lot about their class.
Steve Mbogo laughs at such description, arguing that, "I don't like the term 'new money' being used in reference to myself."
He says that "Steve Mbogo and money have been best friends for more than a decade. I made my first million at 18 years, selling scrap metal.
By 22, I had bought my own house and was driving the first AMG Mercedes Benz S class in Kenya."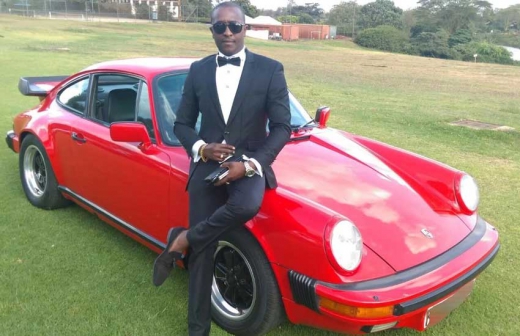 Mbogo caused an online frenzy when he once claimed to have spent Sh40 million in a single weekend watching Formula One in Dubai.
"I am not showy..." he continues, "I just live life to the fullest. What is wrong with working hard, and having the best things in life?" he asks while reclining on the lounge of an upmarket hotel where we met, a shisha pipe in one hand and an iPhone in the other.
In Dubai, Mbogo reportedly spent the money on hiring a yacht and partying. Hiring a yacht ranges from Sh27, 000 an hour for a 12-capacity boat to Sh100,000 an hour for a 40-guest vessel.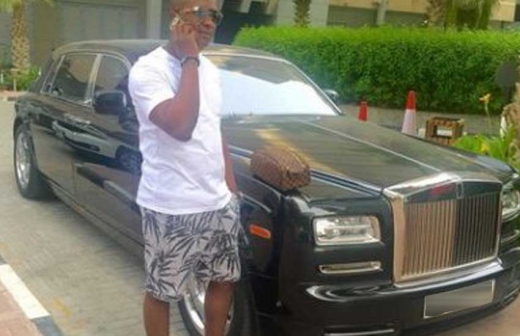 "Yes, I did spend that amount. Getting the correct business networks is an expensive affair. I can't sit in a kibanda in Westlands and expect to meet a someone who will help me make Sh20 million profit from a business deal," says Mbogo, whose riches have been put under scrutiny with some quarters making wild allegations concerning his actual source of wealth.
"I own an aviation company with 16 planes. I do commodities trading and I am in real estate.
I also have two mining concessions in Kenya, one in DRC and another in Tanzania," he says. But when pressed about the name of the aviation company, or the commodities he trades in, Mbogo says, that he "can't reveal since his partners are uncomfortable with publicity."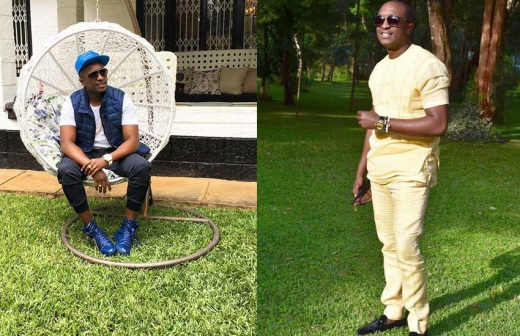 Our interview with Mbogo is perpetually interrupted by people coming to see him and phone calls. He answers questions in between the interview, as he enjoys his shisha and blows smoke in the air.
"This is the only vice I indulge in. I don't drink alcohol, but I do know how to throw a party," he says.
Mbogo laughs off claims that he pays Sh350, 000 in rent.
"My house in Karen sits on five acres. Where in Nairobi can you rent a house sitting on five acres for such a small amount? I bought the house two years ago for Sh500 million," he says as he crosses his leg over a knee and reveal black leather shoes.
"My shoes are Louis Vuitton. I bought them for $2,000 (Sh200, 000)," he offers.
He casually adds that the most expensive gift he has ever bought for someone was a Sh30 million house he gifted one of his girlfriends for her birthday.
But large scale gold selling and buying website, Zengold.com, claims Mbogo is a gold scammer, who cons foreigners, while enjoying protection from authorities.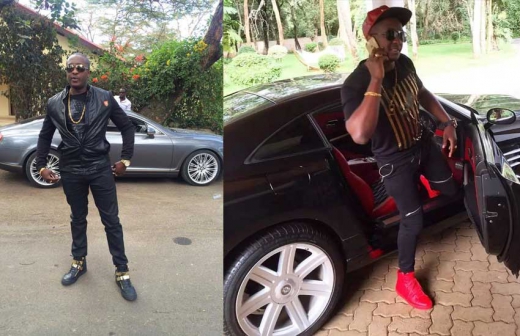 One Asian businessman, H Lee, claims on Zengold that he and his associates lost "over $1,000,000 (Sh100 million) to him and his associates trying to do legitimate gold deals. All beware."
Unfazed by these allegations, Mbogo told The Nairobian that, "People write all kinds of things online. Why do they do it anonymously? If I have ever conned someone, why can't they come out, go to the police and have me arrested and arraigned in court?"
Mbogo, who claims to hold a Bachelor of Business Administration degree from Cairo University School of Business says he makes his money from several businesses, but refused to divulge their names, citing privacy concerns by his partners.
"I can't tell you the names of my companies because I have partnered with others, and we have a clause on publicity regarding the company.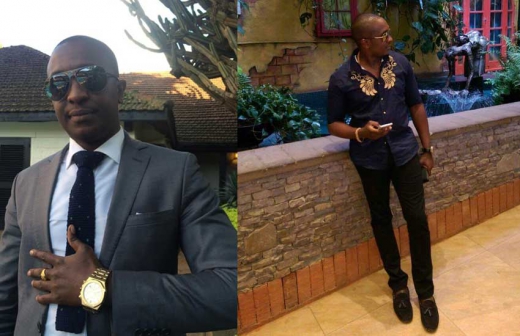 I may be in the (news) papers in my personal capacity, but not the companies'" which he claims have employed more than 3,000 people and not just in Kenya.
The Nairobian could not verify with Kenya Revenue Authority (KRA) why Mbogo is not in the large taxpayers' list though.
Mbogo however claims that his company only employs 300 locals with and the rest are spread all over the world.
Though he insists that he graduated in 2012 with a Masters of Business Administration from the University of South Australia, his name was conspicuously missing from the university's 2012 graduands' list.
He claims that his net worth is way above a billion shillings, and that he can account for every single shilling he has ever earned.
"If you have time, I can sit you down with my accountant and you can trace how I made my money, from 10 years ago," he offered.
Mbogo says he is the ultimate Mercedes Benz collector. "I have four Benzes; the oldest is a two-year old E class.
I have three Land Cruisers VX... a Rolls Royce Phantom is the pride of my car collection," he says animatedly, before showing me a photo on his phone of a Mercedes S500 that reportedly cost him Sh13 million.
Related Topics