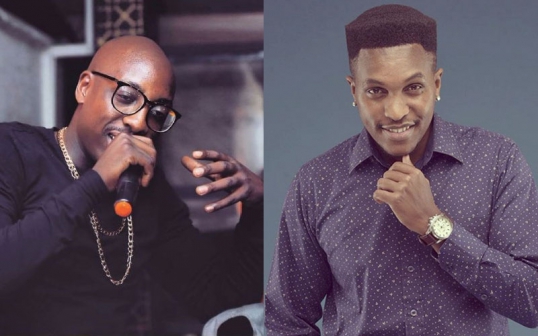 In an industry where celebrity marriages are often troubled, with many ending in divorce, some stars who are in the limelight avoid the subject of marriage totally
However, there are those celebs one would like to see walk down the aisle. These are some eligible bachelors who are up for grabs
About two weeks ago, celebrated radio personality Edward Kwach surprised his girlfriend Dee Muigai with a German machine; months after the celebrated hunk had officially 'visited' her family.
The surprise gift was presented around select friends at an exotic ranch, which made everyone think that finally, Kwach was about to pop the magic question: "Will you marry me?"
For a senior bachelor with a beautiful fiancée and the couple having been together for long, what news would be better?
"We have been together for long. I don't know why people keep asking when we will tie the knot. We will decide when the right time comes. Besides, we are fine the way we are," Kwach told Pulse.
Last year, the two lovebirds hinted that they would be getting married after they visited Dee's family. Well, the waiting game continues.
Kwach is an eligible bachelor, a desirable potential husband who has the cash and social status to boot.
It is true that there is no mandatory age when one should get married. But does age really matter?
World over, it is said that many players in the showbiz industry don't like getting married. In fact, in an industry where celebrity marriages are often troubled, many avoid marriage totally.
Just this month, a 30-year-old gospel singer was forced out of their family house by his father with a warning that he could only go back to visit if he had a wife.
The singer, an award-winning artiste, had been living in the family homestead without making any contribution even as he brags that he is doing well musically.
After being evicted, he moved in with a friend who gave him one-month notice to organise himself and move in to his own house.
There are those men that ladies have longed for, even positioning themselves as eligible dates. The city is not short of such men: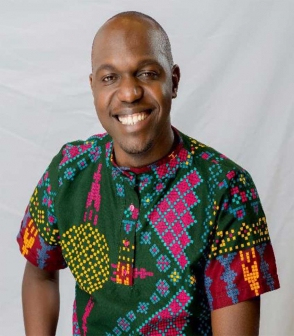 If there is a media personality, who gets numerous questions and comments about marriage, then that has to be Larry Madowo. He has a well-established media career and being a celebrated anchor, one can only argue that Larry is the envy of many men his age.
For long, Larry has kept his love life a deep secret, adding to the anxiety among his secret admirers as to what type of a lady he likes.
Girls like Larry and like everyone else, when the wedding bells ring, everyone will be looking forward to see Larry's big day – but when is it coming?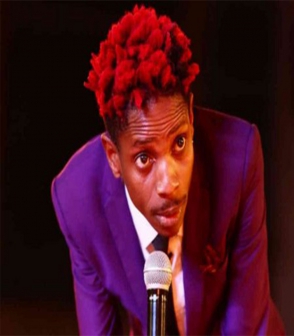 Petit as his frame might be, rib-cracker Eric Omondi is a women magnet whose DM must be full of seductive offers from tens of his admirers.
Fame and fortune chase this social and lovable comedian and with the gift of gab being one of his biggest strengths, Eric can attract any beautiful girl.
Before he announced that he was engaged to Chantal Grazzioli, his Italian fiancée, Eric had kissed many girls, some of whom have not let go. In fact, the news that Eric and Chantal are not very close since she travelled to Italy some months back has been welcomed by many of those Eric hopefuls. And since Eric has not put a ring on it, girls will still keep their eyes on him. Besides, which girl in this city wouldn't want to be with someone of Eric's stature, a successful entertainer who has made a name for himself and established many brands under his showbiz empire?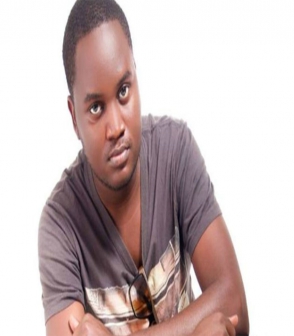 The fact that this 29-year-old showbiz act claims that he has never bedded a woman keeps girls curious and for that reason, many have been wrestling to win Eric Omtere's heart.
A successful young businessman who runs his own modelling agency and a DJ stable, Eric always has a trail of girls following him wherever he goes. It was just the other day when a sugar mummy 'sponsor' offered him a beach house and a lot of cash should he accept to sleep with her makes Eric an enviable chap.
The irony is that Eric controls beauties like he owns the Playboy Mansion and prominent personalities; from politicians to showbiz stars, always reach out to him wherever they want to have a little spice around them, yet he is not known to have dated any of those girls.
"I just like to keep it professional," he tells Pulse as he maintains: "When I get my dream woman, I will get married. For now I remain Virgin Omtere."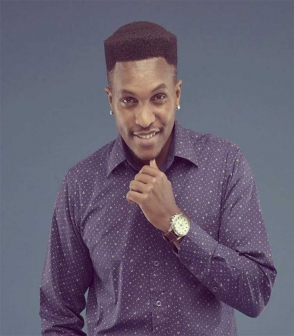 Very few fans know that Lenana Kariba is brother to Bamzigi and Kid Kora of The Kansoul. The 27-year-old who has graced many local productions including House of Lungula, Changing Times and the medical drama, Saints has had a fair share of controversy and was once linked to Chantelle. He refuted the claims and now, grapevine has it that he has a thing with one Lindsay Lulu. And yes, all girls do want in.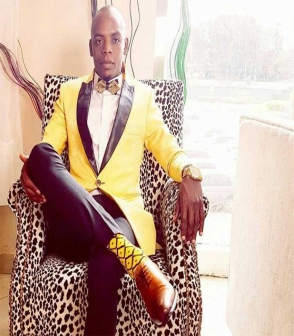 In regards to bagging awards and gaining attention even through memes, Jimmy Gait has done it all. He is one of the most successful gospel artistes whose hit songs made him a household name across the region. The star even has his own business empire through which he creates branded merchandise.
Jimmy works hard and makes good money and is not shy to live the good life complete with beautiful houses and fuel guzzling cars.
Two years ago, a rumour had it that Jimmy was getting married to a gorgeous gospel singer but that remained just that, a rumour.
Having been in the industry for quite some time, Jimmy hardly gets his private life out of the public eye. For Jimmy having a suitor, it remains a make-it or make-it vision.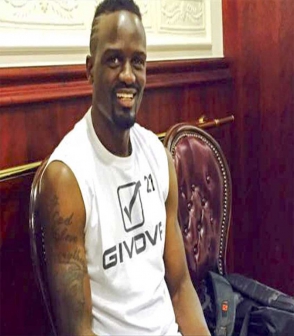 The Kenyan international footballer and ambassador of betting company Betin - in a multi-million deal that set him up as one of the most paid celebrities in Kenya - is one man ladies have been admiring.
And why not? For a man making about Sh77 million in salary and bonuses as well as signing lucrative sponsorship deals, why wouldn't this be God's answer to someone's faithful prayer.
Mariga lives the good life and owns real estate and a car with a customised number plates. Since he broke up with Ariane Umutoni, his then Rwandese fiancée, the queue for girls wishing for a Mariga miracle is endless. Well, we hear that the star could be seeing a lady working in a local embassy and until this is confirmed, this eligible bachelor remains a target for his admirers. And in this docket we would add Victor Wanyama and Dennis Oliech.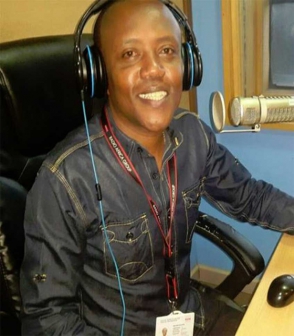 The Internet went awash with excited fans celebrating Maina Kageni recently after he was photographed with a lady, many believing that he at long last had decided to ditch the bachelors' club.
Maina, one of the richest media personalities with multi-million-shilling investments in real estate and other businesses, besides being connected to the who's-who in the political and corporate society, has kept his private life a secret.
Women love Maina with passion for the fact that he is always on their side wherever there is an issue regarding men and women on discussion during his popular morning radio show.
For a man who has been around the world and seen it all, secret admirers must be praying with their eyes open: "God give me Maina."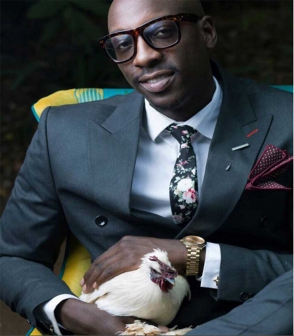 Yes, we are aware that Sauti Sol's Bien-Aimé Baraza is dating Chiki Onukwe but he has not yet put a ring on it. So he is still in the relationship circle as an eligible bachelor.
This is one hunk ladies can't seem to resist, a successful level headed entertainer who seem to have it all thought out.
Whether he is performing shirtless with his amazing cubes showing or simply having a social chat with a fan, this admirable dude remains the most popular in the Sauti Sol family. And with his gentleman pose and well cut fashion style, ladies will dream and dream about Bien until he convinces them that he is truly taken.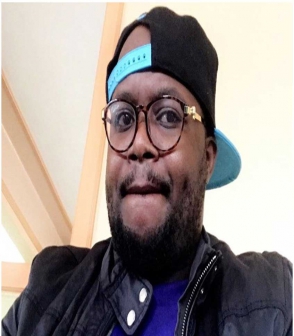 Producer of Hits not Homework, the popular evening show on Capital FM, Joe Muchiri remains one of the most popular social influencers in the showbiz industry.
He is a successful DJ who will only be found in the coolest uptown clubs where he makes lucrative deals and for this too, his admirers grow day by day. Girls admire Muchiri.
He is tall, dark and handsome; the real definition of hot for majority of ladies. This Kenyan-born actor who is now living in California has a well decorated acting career having featured in big films and drama series such as CSI:Miami and House as Dr Jeffery Cole as well as Twilight. Eddie has made huge investments mostly abroad and can afford all that luxury that comes with a man of his credentials. And with millions of dollars to show for it, Eddie is here for grabs.
Related Topics