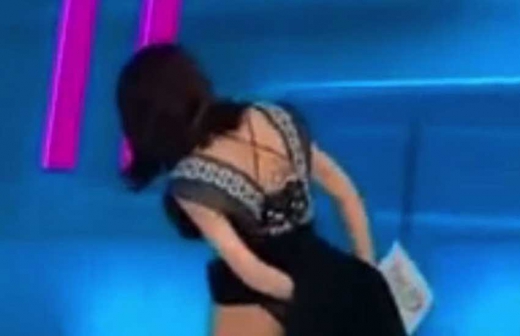 TV host leaves audience in shock after flashing her generous behind live on air
Ilinca Vandici freaked out on stage thinking that a spider had crawled up her dress
A Romanian host left her viewers stunned after she flashed her bum live on air
A TV presenter was left red faced when she flashed her bum while live on air because she thought a spider had crawled up her dress.
Footage of the gaffe by Romanian host Ilinca Vandici has now gone viral.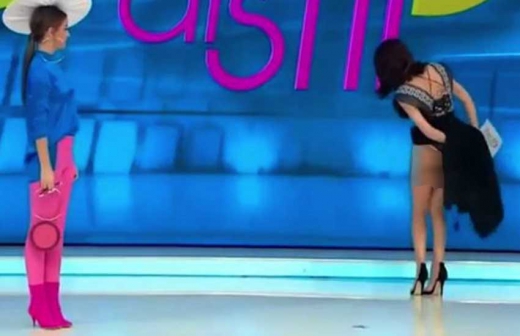 The moment she freaked out on stage with her underwear on show left contestants and judges bemused and shocked.
But the false alarm left Vandici, 31, feeling embarrassed at her mistake after a man in a big jacket ran over to help her try to spare her blushes.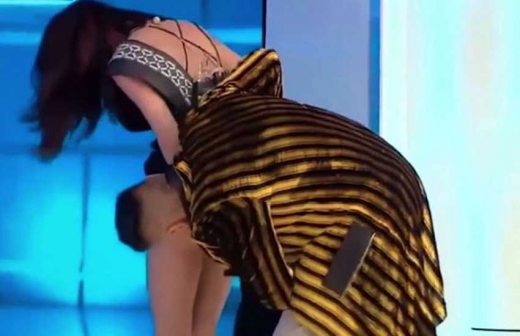 The incident happened during the middle of the broadcast of Bravo, Au Stil - which translates as 'Bravo, You Have Style'.
After spending around 30 seconds flapping around at the back of the set, Vandici and the man in a shiny gold and black jacket return to their positions.
Realising her error, Vandici regains her composure, laughs it off before picking up her cue cards and carries on with the show.
Related Topics