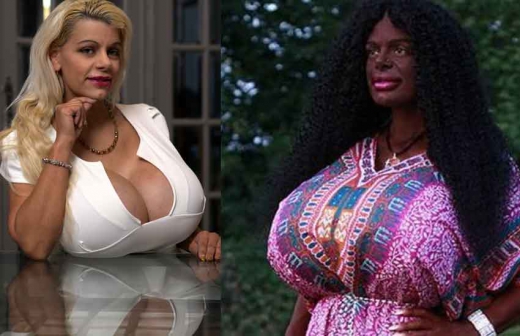 A former air hostess who toned her skin black is coming to Kenya
Martina Big said that she was coming to learn how to be black
The model was born white
A German glamour model who toned her skin to become a 'black woman' is coming to Kenya.
Martina Big, 28, said to be the woman with the biggest boobs in Europe, told the This Morning host that she was coming to Kenya to 'learn' to be black.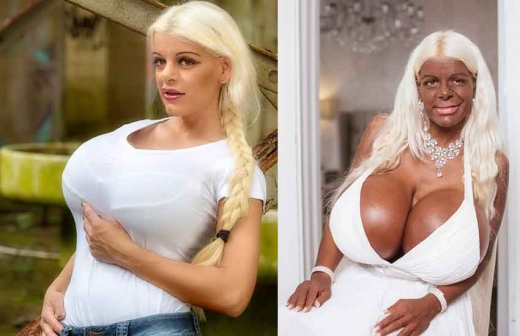 "I can feel in myself that I am changing to a black woman. Now I am a black woman I have to learn…
"I am going to Africa, to different countries… Kenya will be my first step to meet the people in person and learn more about the histories," revealed Martina.
Martina, a former air hostess a size 6, was born white before she underwent multiple implants and injections to achieve her desired 'Barbie' look.
She is reported to have spent over Sh7 million to 'transition' and now identifies herself as a black woman.
Apart from receiving melanin injections to 'transition into a black woman' she had gotten a 32S implants to acquire her massive boobs.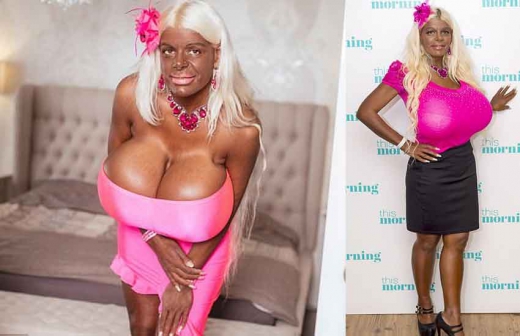 Her newfound look as a 'black woman' received a lot of attention and backlash from some rights groups who found it offensive.
She however stated that she was doing it for herself and was not offending anyone.
Related Topics