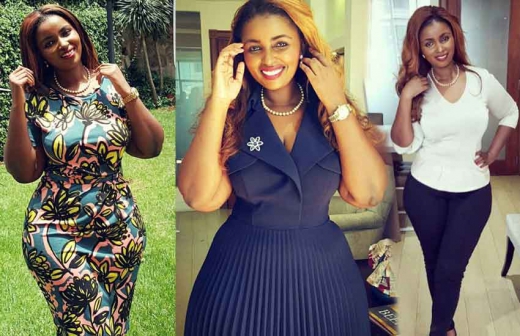 Keroche Breweries heiress Anerlisa Muigai will open an institute when she retires
Anerlisa Muigai
is the daughter of Keroche Breweries CEO, Tabitha Karanja
She is the founder and Chief Executive Officer of NERO
Material things are all vanity and would be of no use in the grave, this is according to Keroche breweries heiress Anerlisa Muigai.
Through a post on social media, Muigai stated that people would not remember the material things one had when they were alive but what they instilled on others.
"When you die they won't remember your car or house. They will remember who you were. Be a good human, not good materialist," wrote Muigai.
This, she stated had been brought about by a woman who had written to her a message that changed her view of the world.
The lady had in the message stated that she had gone through a rough patch and her clothing business was down. She sid that all she needed was to dress Muigai in order to get back on her feet.
Dressing Muigai she reiterated would help her get her business on the roll again and did not want financial handouts.
Touched by the text, Muigai met the lady and added that she had realized her purpose after she retires.
"This is the reason why after retiring I would like to open an institute that will uplift young entrepreneurs to be what they want to become.
"Unfortunately most of the youth have so much to offer but always fall short because of no support," stated Muigai.
Anerlisa Muigai is the daughter of Keroche Breweries CEO, Tabitha Karanja. She is the founder and Chief Executive Officer of NERO- a company that produces Executive drinking mineral water.
Related Topics