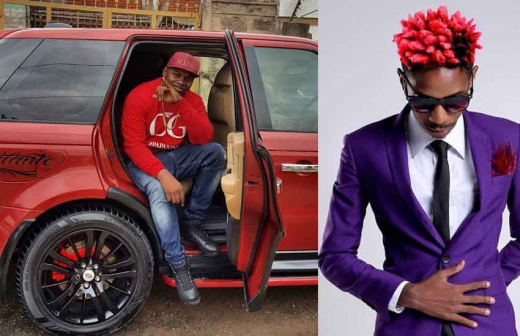 Erick Omondi has bashed Khaligraph Jones as fake
In a leaked conversation on the Olla app, Omondi stated that Jones was faking it
It is a wait and see how Jones will respond
Forget the humor, Eric Omondi carries bile in equal measure! This was recently made clear when his friend tried enquiring just how much artistes made because they seemed to be living so lavishly.
In the conversation that was happening on the social app "Olla", Eric's friends asks about Khaligraph's new range, but the comedian has nothing good to say.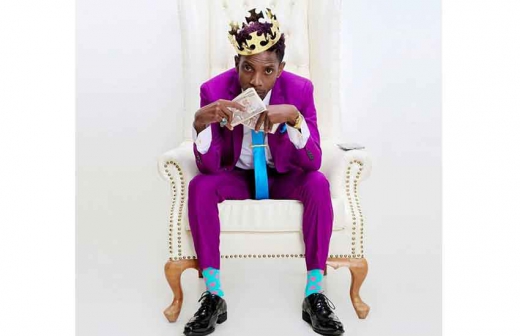 The conversation that has since leaked to Olla users went like this:
Friend: "Boss si wasnii mko na doh, uliona khaligraph jana?"
Eric: Hakuna doh hapo bro…hizo ni siasa za peni mbili
Friend: Buda huyu msee ako mpaka na range
As it were Eric even sent the photo of the woman on the "Olla" Hepa snap and went ahead to warn his friend not to share their conversation.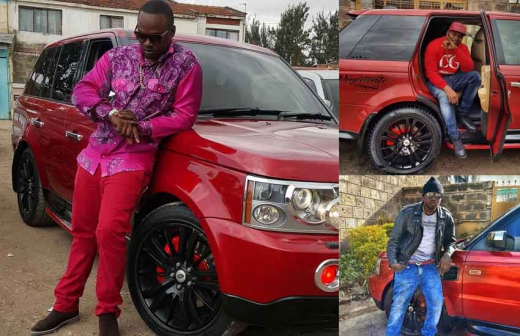 As if that was not enough, Eric further bashed Khalligraph saying
"Point ni, Usidanganywe na kizungu mingi na muscles…watu ni wa fake hapa Nairobi…mpaka melanin sio oriji bwana."
With many Olla members keenly following the drama, many were hoping to see the said lady from Hurlingham but the "hepa snap" seems to have worked in favor of Eric because users cannot screenshot private photos on the applications.
As it works, Olla allows its users to send out photos to specific people through "hepa snap" which ensures that no screenshot is taken and that the photo vanishes soon after the recipient views it.
Many celebrities as well as Eric Omondi's followers on the app -which is easily accessible from the app store- have already seen the leaked conversations and people are calmly waiting to see how the drama unfolds.
"Eric Omondi is lucky that Hepa snap deletes the message soon as it its shared! If I was Khalligraph or that lady, he would be looking at a legal situation." One of the followers commented.
Seeing as Khalligraph is already on the Olla application as well and hardly lets any allegations slide, let's see how this goes.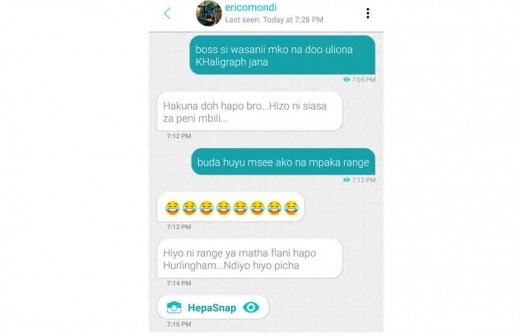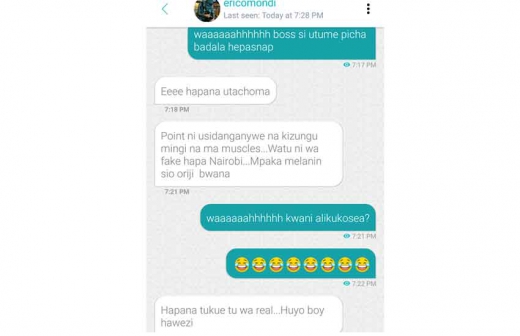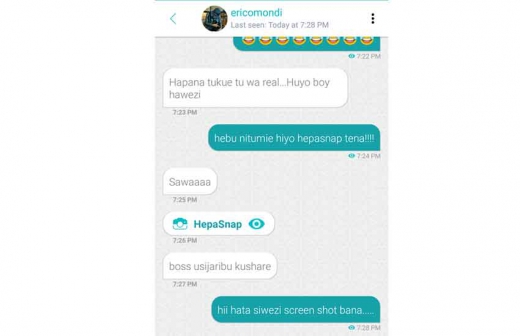 Related Topics