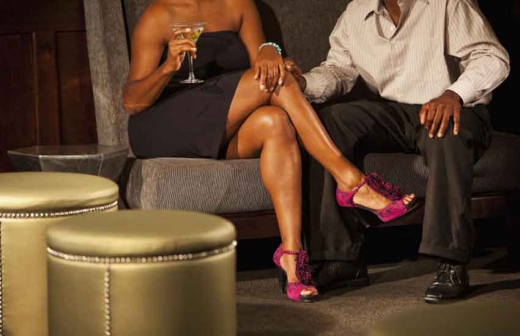 A flashy politician once surprised his friends when he put a phone call on loudspeaker
The male senator, in front of his friends, retorted that he had just slept with her 48 hours ago
He then went ahead to tell off the female senator, claiming she was a gold-digger
It isn't just beautiful, newly-elected female politicians who should be worried of the resident 'Team Mafisi' in Bunge.
Youthful and handsome male politicians are also at risk of being milked dry by honourable 'Fisilets' with a reputation for banging anything that moves.
A flashy politician once surprised his friends when he put a phone call he was having with a youthful nominated senator, now an elected MP, on speaker phone.
The then senator had called to say she might be pregnant. The male senator, in front of his friends, retorted, "I just slept with you less than 48 hours ago, how do you know you are pregnant?"
He then went ahead to tell off the female senator, claiming she was a gold-digger and a disgrace to women.
The flashy senator further produced evidence that he has been giving monetary gifts to the young female politician.
He showed friends messages of airtime transfers of Sh10,000 that he sent the young senator several times when she complained that she didn't have enough airtime in her phone.
"I have a wife and I love her dearly. This woman is a disgrace to women. She keeps following wealthy senators around," said the enraged mheshimiwa.
It was not the first time the female politician - who appeared too innocent for life - had been rebuffed by her male colleagues.
A second-term senator from Rift Valley, sometime last year, had his way with her, and dumped her when her demands became unbearable.
Undeterred, the female politician latched on to the coat tails of a wealthy and distinguished senator from Central Kenya. He too had his way with her and gave her a nice 'send off package.'
Next on the young woman's 'hit list' was a wealthy senator from Rift Valley. She eventually gave up when he couldn't corner the man and resignedly told friends that the man was "too stubborn and not easy to lure." Nobody told her that she simply wasn't the man's type.
Apart from the money-hungry female senator, other female politicians actually just want the thrill of extra marital sex, like in the case of one senator whose husband flushed her out of a city hotel room where she was holed up with a colleague.
According to our snitches at the hotel, the male senator had to part with a handsome amount to appease the angry husband, after which he visibly toned down his appearance and debate on the floor of the Senate.
A legislator who was one time involved in a domestic violence case is also a side dish to a governor who was a visible figure in the corporate world before joining politics.
Their affair is well known and they make no attempt to hide their clandestine activities. Both are married.
A first-time legislator from the coast is also warming the bed of a Member of Parliament from Kisii.
The beautiful lady is not married and therefore single, but the man she loves is a family man.
Related Topics