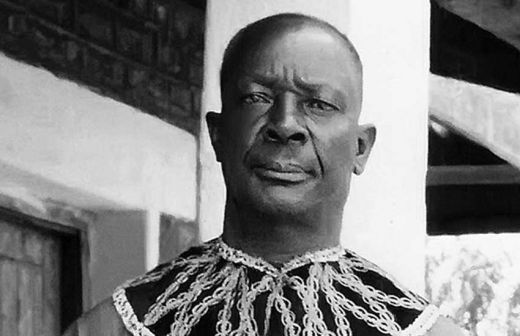 He laid the path on which Luo Nyanza has produced the cream of Kenya's academia. Senior Chief Odera Akang'o, after whom Moi University Yala Campus in Siaya County is named, was one-of-kind, benevolent dictator.
Indeed, some of the most educated Kenyans emerged from Akango'os Gem area in Siaya, including eminent historians Prof Bethwel Ogot (who donated the land on which Odera Akang'o Campus stands) and Prof WR Ochieng, former University of Nairobi VC, Prof George Magoha, ICIPE founder Prof Thomas Odhiambo, Kenya's first African lawyer CMG Argwings-Kodhek, Barack Obama Snr, and arguably the brightest Kenyan of all time, the late Prof David Wasawo.
Prominent lawyer PLO Lumumba, the Odingas and half of all distinguished media practitioners of Luo descent are from Siaya, where Akang'o was instrumental in the founding of the Christian-fronted and reputable St Mary's Yala school.
While the Kibaki regime introduced free primary education in 2003, Odera Akang'o spearheaded and enforced compulsory primary and secondary education in Siaya from 1915.
Akang'o was then a traditional chief whom the colonialists inducted into its imperial system. But an invitation by Bishop JJ Willis to Uganda for the consecration of the Namirembe Cathedral, changed him and Siaya, irrevocably.
As Prof Ogot writes in his bio, Footprints in the Sands of Time, Akang'o saw firsthand the ripple effects of British education, the roads, trees and high levels of hygiene among educated Baganda and which he duplicated with ruthless efficiency in Gem.
He often sent his henchmen to enroll all children in school, besides arresting parents who eschewed education for caning in his homestead.
This was the beginning of the head start the Luo Nation had in education, which combined with the fact they were not part of the Mau Mau shenanigans, allowed academic pursuits in relative peace.
With Uganda's Makerere University across the border, a whole generation was inspired to aspire for higher education from the 1940s, a legacy that lasts to date.
Odera Akang'o also introduced agriculture, arresting idlers, caning and forcing them to shambas for his rice, sugarcane, beans and maize farming.
Without surveyors, Akang'o demarcated and built roads that still exist today, besides encouraging afforestation.
Akang'o had his own armed police force and the earliest prison in Siaya was his handy work, where he locked up 'enemies of development.'
He was so strict that he never allowed colonial officer into Gem without a letter from John Ainsworth, Kenya's Native Commissioner.
In fact, jailing a DC who did not have Ainsworth's letter was what got him arrested and detained in Kismayu, Somalia.
Fearing that his release would lead to riots, the British had Odera Akang'o murdered on the eve of his release!
Related Topics