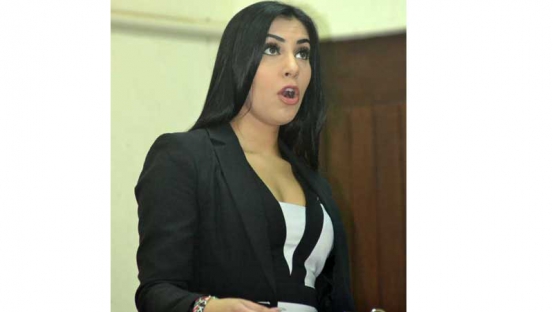 A daughter of a British tycoon who died in Kenya four years ago has denied claims that she conspired with her mother and sister to poison him.
Ms Alexandra Veevers, who appeared before an inquest into the death of Harry Roy Veevers, accused her stepbrothers of fabricating lies to paint her family in bad light.
She said she learnt about the claims from her mother, Azra Praveen Din, in February 2013 her after her father's burial.
She said claims by her stepbrothers, Richard and Philip Veevers, have no basis. The two have alleged that Alexandra, her sister Hellen, and their mother poisoned the tycoon.
"I was very upset about claims that my father had died from poisoning. It is also not true that my sister, my mother, and I conspired to poison my father.
"These are false claims because my father died from natural causes. My grandmother even wrote a letter that my dad had died of a natural cause," said Alexandra.
Alexandra, who appeared before Mombasa Senior Principal Magistrate Charles Ndegwa, was led through her testimony by State lawyer Alex Muteti.
The inquest was suspended several times to allow the parties' time for their tempers to cool down.
The children of Veevers's first wife, Florence Marvis, whom he divorced in England before moving to Mombasa in the early 1980s with his British Muslim wife, Arza, believe he was killed.
They claim that Veevers was hurriedly buried without a postmortem to conceal the cause of his death.
Florence's children obtained a court order three years ago to exhume the body for an autopsy. Tests showed that the soil around the body had traces of pesticide.
Richard and Philip claim that Azra and her children killed Veevers to inherit his wealth because he wanted to marry another woman.
Azra and her children presented a medical report that indicated that Veevers had suicidal thoughts after several problems, including erectile dysfunction.
Police had recommended that Azra and her daughters be charged with murder.
Related Topics