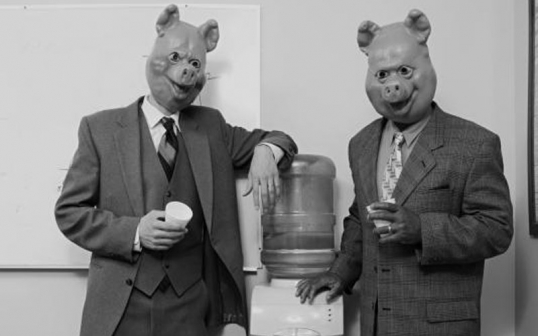 I remember one time I had a discussion with environmentalist Ekakoro Emmanuel on how Kenya's greed for money worked wonders and replenished our dwindling forest cover. Timber became scarce after decades of serious logging and this pushed the prices of the little available trees so high.
The high cost in turn made trees a "quail," attracting thousands of farmers and soon everyone had converted their maize fields into small forests. Through this, we regained a small fraction of our lost forest cover. Greed for money made a positive impact on the environment and to some extent, a great deal of good to humanity.
A typical Kenyan politician yearns for an opportunity to reap where he never sowed. That's why there has been a stampede to become governor in all the 47 counties. The motivation is simply the money involved in that office. That's what every Kenyan politician is salivating for.
They have run away from other seats like parliamentary and senatorial and even presidential to seek this rare opportunity to eat. The good thing about this greed is that since we will have only 47 men or women elected as governors, the others will have to remain at home.
This greed will have helped us kick out a good section of politicians led by greed, replaced by good leaders, elected much like the mad rush to cultivate eucalyptus for commerce replenished our forests. To another different issue, a certain gubernatorial aspirant's running mate is contemplating disqualifying himself over the authenticity of his degree. He blames Joho for his predicament. He claims Joho lit the fire that is consuming him.
This man's excuse reminded me of a short story about a noisy hornbill we read in upper primary. The noise made by this red-billed, notorious and sukuma-eating bird attracted a hunter who shot it dead and wrapped it in a leaf for his dinner. Upon seeing a mushroom, the collected it as well. The mushroom and the leaf blamed the hornbill for attracting the hunter, despite having been warned to keep it low by its neighbour, the ladybird.
The next thread in the yarn is ugali. In the 1980s, when the only posho mill was 10 kilometres away, villages would take maize to be milled in wheelbarrows and bicycles . The least quantity was debe mbili. Nowadays, they visit the posho mill with polythene bags to shell an eighth of a gorogoro called "shell B".
I don't know whether this is occasioned by scarcity of the grain or our appetite for this lump of tasteless starch called ugali has plunged to an all-time low. But I know that in the next 50 years, we will be taking our maize to meal in a bottle top
For those who may not understand what am talking about, a posho mill was a very serious thing that some men met their wives at the tinga tinga. It is equivalent to today's WhatsApp. Strangely, Kenyans pretend that maize ugali is their oxygen, yet this thing is new and hasn't been with us for long!!
Related Topics