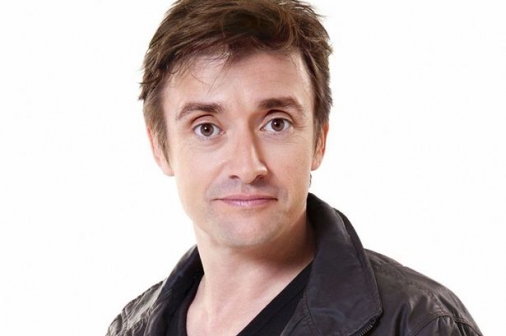 Richard Hammond was knocked unconscious in a horror crash while filming The Grand Tour.
The TV presenter hit his head after coming off his motorbike in a remote part of Africa.
He lay unconscious in the road in Mozambique, miles from medical help.
The smash came 11 years after Hammond almost died in a 288mph collision while filming Top Gear.
Co-star Jeremy Clarkson revealed: "He really did hurt himself quite badly."
However, he quipped that the team "don't do hospitals".
A show source told The Sun: "Richard was travelling quite fast when he came off. It caused instant horror on set.
"There was a lot of concern.
"If his injuries had been serious it wouldn't have been easy to get medical attention."
Co-stars Clarkson, 57, and James May, 54, were also at the scene when Hammond was attended to by medics.
Despite the initial concern, the incident is expected to feature in the second series of the Amazon Prime show, set for release later this year.
In September 2006 Hammond suffered brain damage after crashing a jet-car capable of reaching around 300mph during a Top Gear shoot.
The dad-of-two was trying to break the land speed record when the horror crash occurred at RAF Elvington near York.
He was in a coma for two weeks before slowly returning to health, and remained off screen for a year while he recovered.
The star suffered brain damage which caused him to suffer depression, paranoia and memory loss due to brain damage.
Meanwhile, James, 54, previously admitted he nearly died filming the first season of 'The Grand Tour' in Venice, Italy when he "ran out of strength" while swimming in a jetty.
He said: "I thought I would drown. I couldn't get out of the slippery thing. I had completely run out of strength."
James' co-presenter Jeremy Clarkson said: "Everyone managed to get into their cars but somehow James slipped."
The star didn't have the best of luck during filming as while he managed to escape the dangerous waters, he was left "genuinely scared" shooting scenes in the Namibian desert because of the hot conditions.
And James also managed to break his arm, while falling out of a pub.
Producer Andy Wilman explained: "James fell over the night before filming, coming out of a pub.
"He rang me up and said, 'I've broken my arm.' His car was automatic so we stuck him on Eurostar, pumped him full of drugs and left him to it.
"[James] did more damage to it because he had to keep on going but he's falling to bits anyway. We are not in Usain Bolt territory with that body."
Related Topics