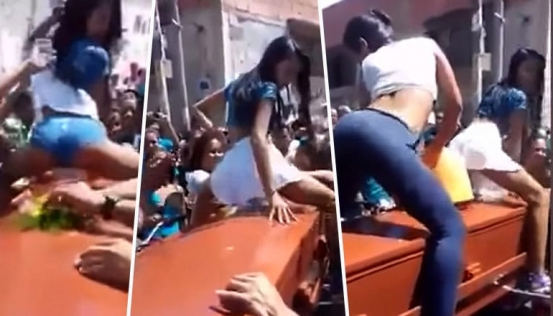 A video of two girls twerking over a coffin as they give a seductive send-off has emerged. This could have been their fallen friend's last wishes but still...how bizarre.
The two girls gyrate and grind on the coffin as mourners slap their backsides and douse them in water that as the gathered crowd cheers on.
One girl makes sure that her underwear is on display as she twerks to the dancehall tune
It is believed mourners decided on the bizarre homage because the dead man was a reggaeton fan.
The coffin was on top of two motorbikes and although it is not known where the video was taken, social media users have speculated it was shot in Venezuela or Colombia.
Someone commented: "I wouldn't mind girls dancing over me like that when I die."
Related Topics