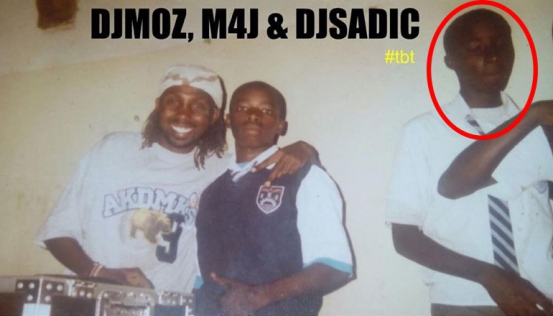 Time does wonders. Many years back at a certain high school, Dj Moz went on a ministry to save the young souls and it is there that gospel artist M4J and a young Dj Sadic would showcase their talent.
While no one would have guessed the two would become a success, for M4J and Sadic it was the only way.
''#TBT tag @djsadic.'' Dj Moz posted alongside the photo.
Still a fresh memory, M4J revealed what he did to get on stage.
''God Amefanya Mambo Yake maze. Hizi days I could fyt jus to Get on stage and Sing. And then nika rusha @mozdj hairstyle.'' He posted.
Then there is the all-important question of how old is Dj Moz if Dj Sadic was still in high school? We might never know.
Related Topics