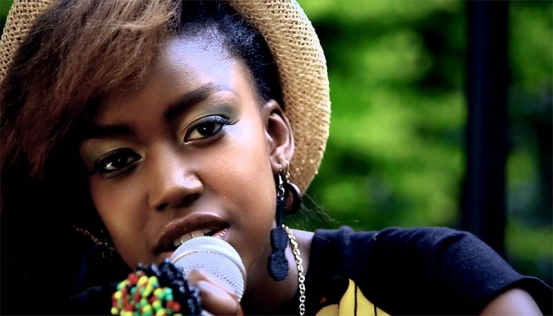 Her departure to the United States made showbiz headlines. It was even well documented through a press release that Miss Karun, who had President Uhuru Kenyatta attend her solo album listening party, was leaving the celebrated urban group Camp Mulla for studies in America.
Now, the soulful 22-year-old singing beauty is back in Nairobi, but wants nothing much to do with publicity even as rumours emerge that all might not be as rosy as it was with her career during those teen days.
Save for her love ballad Need You The Most, alongside her Tanzanian friend Joseph Kiwango, around the same period when the two were rumoured to be dating, the last we had heard of her was when her rumoured boyfriend leaked nude photos of her, which were splashed all over the Internet. Joseph was partly blamed for releasing Karun's nude photos after he confessed, during an interview, that the two were cupid-struck.
About two weeks ago, Pulse learned that Karun had returned to Kenya in unclear circumstances that have had critics wondering if she is through with her studies in Boston. When Pulse reached out to get a comment from her last week, she declined to give details on whether she was home for good, even as unconfirmed reports indicate that she might be expecting a bundle of joy.
"I am not sure she wants to do interviews now. She is indoors and she needs a little space for herself off the media," a source told Pulse after our second attempt to get an interview with her was rendered futile last Saturday.
Related Topics