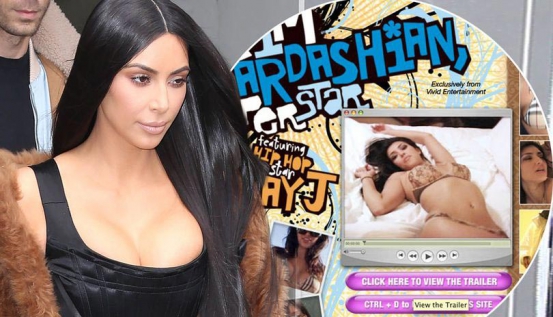 Kim Kardashian has managed to put her sex tape past behind her in recent years, but now new footage has reportedly emerged.
The reality star's sex tape with ex-partner Ray J leaked back in 2007, and sent the star's fame skyrocketing.
While it made her a household name, Kim has worked hard to make a name for herself and has since gone on to become one of the world's biggest celebrities.
However, Kim's world is about to be turned upside down now new footage allegedly featuring the star has leaked online.
The images, obtained by another outlet, show a woman appearing to be Kim in bed wearing a skimpy bra and showing off her cleavage to a man who appears to be holding the camera.
While Kim rarely talks about her meteoric rise to fame, she revealed how she felt about the tape all these years later during a recent interview.
"If I do have one regret in life that's it," she told Love Magazine.
In a later interview, she told Oprah that she's very aware that despite her dislike for the video, it's what made her famous.
"You know, I think that's how I was definitely introduced to the world," said Kim.
""It was a negative way, so I felt like I really had to work 10 times harder to get people to see the real me."
Related Topics