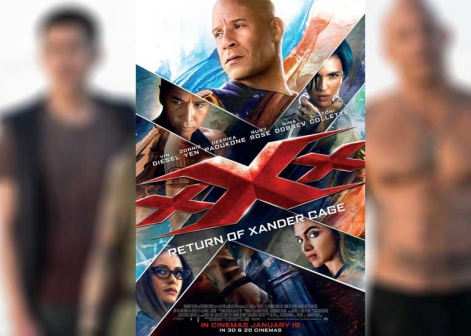 Cast: Vin Diesel, Samuel L. Jackson, Donnie Yen, Deepika Padukone
Genre: Action
Duration: 107 minutes
Rating: 6/10
In this third installment of the xXx franchise, daredevil operative Xander Cage comes out of self-imposed exile, and must race against time to recover a sinister weapon known as Pandora's Box, a device that controls every military satellite in the world. Recruiting a new group of thrill-seeking cohorts, Xander finds himself entangled in a deadly conspiracy that points to collusion at the highest levels of government.
Thumbs Up
The series boasts of over-the-top action, but one gets the feeling that they have seen all the stunts therein pulled before, and done better; Suicide Squad anyone? Nonetheless, the action is a spectacle to watch. The movie boasts a great main cast with Yen delivering superbly through the fight scenes.
Thumbs Down
Its borrowing of bits and pieces from other movies contributes much to the movie lacking its own unique style. One can also feel the constant distraction in the movie trying to make Xander Cage look so cool that the story line is neglected. But of course, they did not forget to set up the film for further instalments at the very end. The supporting cast are not well developed and their contribution to the movie is bland at best.
Verdict
Those who have been following the series from the very start will be inclined to check it out.
Related Topics