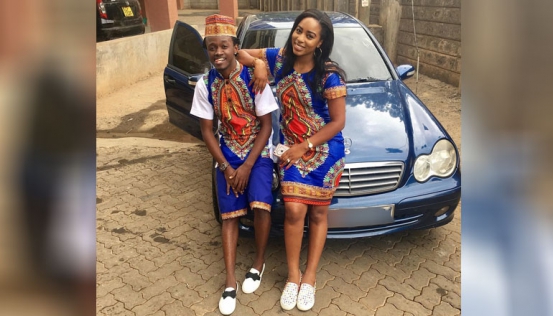 It was one birthday the gospel artist will not forget soon. Turning 26 five days ago, the 'Kwa Moyo Wangu' singer drove down to Enashipai with close friends where they celebrated his birthday. Presented with a cake, the hotel staff went all out singing for Bahati the birthday song as he cut the cake.
''Thank You ENASHIPAE HOTEL Naivasha for the Surprises .... This Was one of my best Birthdays Ever #HappyBirthdayBahati.'' He posted.
Among those who had accompanied the artist were his close childhood friend Mr Seed and Diana Marua his rumored girlfriend whom he finally revealed.
''Him ???... God had so much in mind and Heart when He brought you to this world. Today, you turn an Year older and all I could wish for you is happiness, peace and love. May He grant you all the desires of your Heart.#HappyBirthdayBahati'' She posted.
The message may not reveal much but sources close to the artist reveal the two could be more than friends and have been spotted together on several occasions. It is also worth noting they wore matching outfits on his d day.
Time will tell if they intend to settle down considering a post he made a few months ago claiming he was looking for a mother for his 'children'.
Related Topics