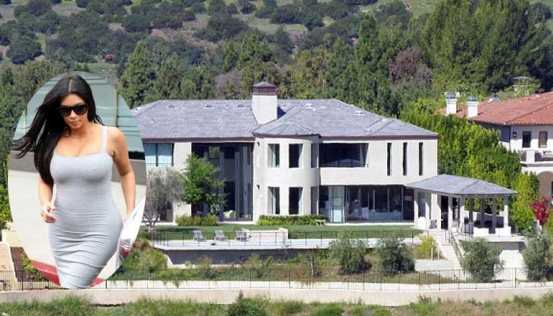 Kim Kardashian is reportedly forking out Ksh20 million to have a panic room built in her LA home.
The reality TV queen , who lives in Ksh2 billion Bel-Air mansion with her husband Kanye West and their two children, North, three, and Saint, 10 months, was robbed at gunpoint in Paris and has upped her security back home.
According to In Touch Weekly, her new state-of-the-art facility is being put in as soon as possible and will feature a large room, bathroom and cameras.
"It will be made to withstand a fire of over 1,000 degrees and a 7.0 earthquake," an insider told the mag.
Her mom and manager, Kris Jenner, said her recovery has been a "process," amid reports she's been having nightmares and flashbacks.
Speaking to E! News about her daughter, she said: "One day at a time. It's a process."
The concierge at Kim's luxury apartment block revealed terrifying details last night from the nighttime raid.
The KUWTK star, 36, was gagged, bound, and left in fear for her life as masked men dressed as police rifled through her room.
The father-of-one who was on duty the night of the robbery has now broken his silence over the events of the night in question at Hôtel de Pourtalès.
Abdulrahman, who does not want to reveal his surname, told Mail Online the star pleaded for her life as she had a gun waved in her face and tape tied around her entire head.
"One of the gang kept telling her to shut up," he said. "I put my hand on her shoulder and told her to be calm.
"I said, you have to be silent, you know. She sat down on the bed. She asked me, are we going to die? I said, I don't know, how can I know?"
They later placed her in the bath tub before fleeing the scene with millions of dollars worth of jewellery and two mobile phones.
Related Topics