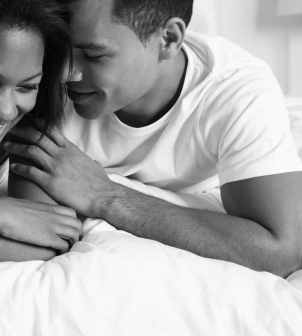 We can all agree that there is something fundamentally wrong with a woman over 35 and not in a long-term relationship. Forget all those feminist clichés that there aren't serious men anymore (cheap excuse) and the tired "career and money over marriage and children" (selfish and regrettable approach to life).
With the exception of those widowed too early or those who walked out of abusive long-term relationships or marriages, anyone over 35 who is still single is single for a reason, and invariably a bad one. There is a reason men have steered clear of them and why they are single, grumpy and insecure. Increasingly, more men are getting wiser and avoiding such women. And for good reason. Besides the assumption that these women are good in bed (some are), can pay for sex, can at least pick the tab in a restaurant and know what they want; they are permanently flawed. There is something wrong with their personality that you would notice as soon as you go for them.
I recently talked to a senior bachelor who is much beloved and respected nationally, and I joked that I had a 36-year-old, very beautiful woman, who is working and whom I wanted to give him.
"You mean there is a 36-year-old out there looking for a lover?" he asked.
"Yes," I said defensively, adding, "I think she spent too much of her time studying and building her career; she is now ready to settle down."
He laughed so loud and quipped, "She should accept fate and look for a companion. A woman only has up to 26 years to show off, after that, it is hard to find a suitor of her dream."
And that is the truth. In recent times, I have flirted with older women, and the more I do so, the more I realise they are beyond help. When you meet a single woman approaching 36 who is still choosy, you can't help but laugh sympathetically. I have been on internet chat rooms and a number of dating sites, and what these women demand is hilariously comical. I have met 20-year-old virgins who are less demanding.
Older single women are psychologically unstable. I am not a psychiatrist, so my interpretation may be a tad too pedestrian, but I think they need help. Anyone above 23 who thinks she can meet a perfect partner needs to have her head checked. You must learn to compromise and tolerate certain habits in others for.
If you meet an older woman without a child (with the exception of a barren one, of course), run! That's a dangerous woman. Women are wired to want relationships, marriage and children more than men. So, when you meet one who is not given to such, walk on. She hates people and thinks only of herself, and maybe her pets.
Older women are usually clingy and insecure as several of my friends who have tried them found out. If your game is good, they can go the extra mile to keep you. Therein lies the danger. If you are a young man just having a good time with a cougar, you have to be cautious about how you withdraw from her as you look for a younger woman. They can also be ruthless and can use you and dump you mercilessly and shamelessly, as men who have been taken to their homes for one-night-stands discovered in the biting cold of Sunday mornings after being 'kicked out.'
Any woman who is single after 30 must acknowledge the terrible she made, and pay the price instead of complaining that men are not growing up. Men are okay. You are the problem. And for heaven's sake, stop lying to young women that they can have it all. They can't. After 30, their game is up and should settle for whatever life throws at them.
Oyunga Pala once said, "Life does not give you what you want. Life gives you what you deserve."
That was spot on.
@nyanchwani
[email protected]
Related Topics