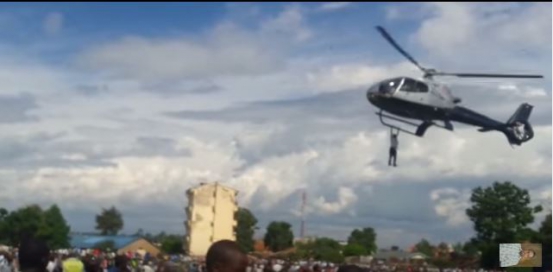 The heroics of one 'James Bond Wanjala' continue with a game having been developed in his 'honour'.
The 41-year-old bungoma man shocked the world by hanging onto a moving helicopter carrying the body of the slain city businessman Jacob Juma for five kilometers.
In a game called Bungoma Hangman, the developers have based the plot on Wafula's infamous helicopter incident.
Survive by hanging on to dear life is the game's tagline and it starts off with the player holding on to a helicopter railing.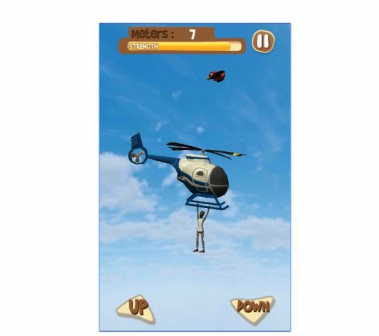 The concept of the game is simple. Hang on while avoiding aerial objects that could mess up with the chopper, like birds.
Meanwhile you can build your strength by running into objects like a plate of ugali, a bunch of sukumawiki or better yet a piece of chicken.
We cannot even begin to appreciate the creativity and humor that has been displayed by the developers behind Mesmerize Games.
The game is available for android on google playstore
Related Topics