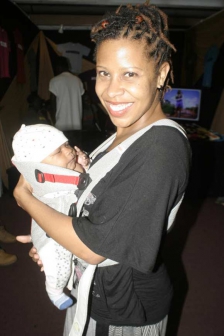 Prolific dancer and Sakata judge Joanne Burgess showed off her newly-born baby at the Kenya Music Week, Ongea Festival over the weekend. The baby, named Rainn, was the toast of the party, with many people eager to touch him.
The event also marked the first time Joanne has come out in public, after taking a maternity break.
"I am now back in showbiz," she said. "I will also introduce this baby to showbiz," she told Pulse.
Related Topics