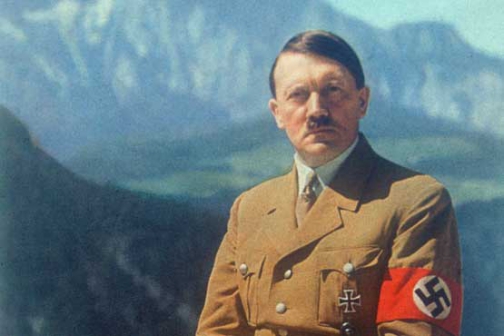 A veteran CIA agent claims to have proof Hitler faked his own death in his bunker at the end of the Second World War.
The team has used a collection of never-before-seen documents to develop the theory that Hitler did not actually kill himself and instead fled to the Canary Islands.
Veteran CIA agent Bob Baer said: "The narrative the government gives us is a lie. if you look at the FBI files it throws open the investigation.
"What we are doing is re-examining history, history that we thought was settled that Hitler died in the bunker but the deeper we get into it, it's clear to me we don't have any facts for it."
Mr Baer's team have access to 700 pages of newly declassified information.
One document states: "American Army officials in Germany have not located Hitler's body nor is there any reliable source that Hitler is dead."
The team claim Hitler 'easily' faked his own death through the use of a double, as the corpse found by Russians was said to be five inches shorter than Hitler and with a smaller skull.
In a series on The History Channel, Ex-United Nations war crimes investigator John Cencich interviews an alleged witness to Hitler's escape.
The Greek former construction worker tells Mr Cencich: "In 1945 I was building a secret construction inside the monastery in Samos."
Based on new evidence John Cencich believes Hitler faked his own deathNew evidence: John Cencich believes Hitler faked his own death
"I had to build secret tunnels and compartments for Germans," he continued. "Yes, the Germans were Nazis and one of these guys was Adolf Hitler.
"He was right there; he wasn't wearing a moustache or anything, this was May 1945. I realised it was really Hitler because of the airplane.
"I went to work in another town. The first thing I saw in this town was a German airplane. It had landed in an old potato field, the farmer told me there were five people who landed, and they were German."
The FBI report on Hitler's flight to South America from the Canaries New information: The FBI report on Hitler's flight to South America from the Canaries
Mr Cencich said: "The accepted truth that he committed suicide is ambiguous."
When the war came to an end many Nazis made an exodus to South America to begin a new life away from Europe.
It is claimed Hitler traveled by U-Boat to Argentina from the Canary Islands to be reunited with his comrades.
Related Topics