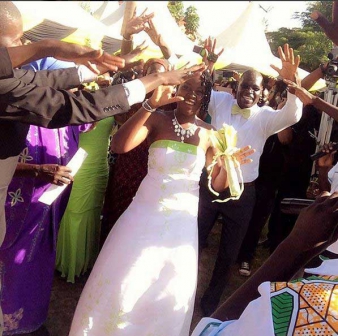 Popular actor 'Charlie' born Patrick Oketch, from local show 'Mother in-law', has finally tied the note.
The flamboyant actor who is known for his love for liquor in the weekly programme walked down the aisle in a colorful wedding ceremony themed white and green.
His fellow actors and friends from the wider entertainment fraternity graced the wedding and helped in celebrating the big day for Patrick Oketch.
Caherine Kamau, who plays Celina her wife in the local show, posted photos of the ceremony on her Instagram page
"super proud" she wrote as she saw her Television husband being whisked away by his new legal wife.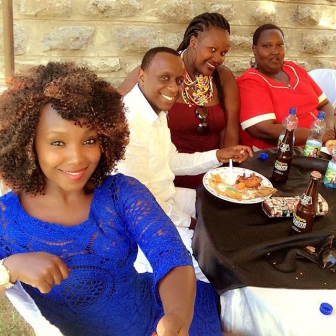 Among those who attended Charlie's wedding, the man known for his unending woes, drama and chaos in the famous Mother in-law Tv programme include, Marion Chike (Celina's co-wife and Olive's mum), Faith Nyaga (Lisa), Catherine Kamau and her boyfriend Phil karanja who is also a former Tahidi high actor popularly known as Melvin.
Related Topics