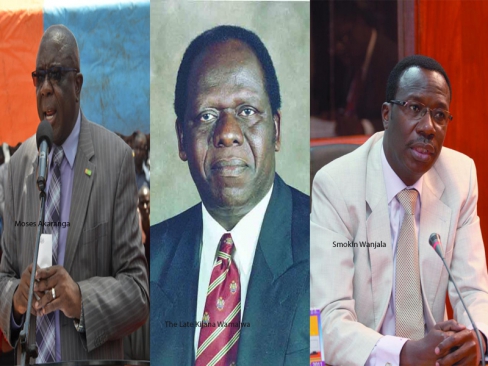 Chesamisi High School has been a force to reckon with in Bungoma, always facing off with arch-rivals Friends School Kamusinga.
Back in the days of A-levels, it was Chesamisi that blazed the path for its students to the University of Nairobi (UoN). Friends School, turned the tables with the onset of O-levels.
The tiff got interestingly when girls were thrown in the mix. Chesamisi boys had their eyes on lasses from Misikhu High (now St Cecilia Girls), while Friends School salivated after Lugulu Girls. For that, Friends School considered Chesamisi boys daft, because they believed they were dating the best brains in Bungoma. Chesamisi never took this lying down.
They excelled in sports like hockey and soccer. And when fights between the two got physical, Chesamisi often clobbered Friends boys to a pulp. Such was the case one night, in July 1991, following a four-hour fight after Friends School won a soccer match against Chesamisi.
The latter roasted an acre of maize and drove out three cows from an unfortunate farmer's shamba in the process!
Chesamisi is located at the foot of Mt Elgon in Kimilili Constituency and was established in 1964 by the mild and friendly Quaker missionaries. Almost all students from the school still have vivid memories of Ugandan teacher Stephen Wandukwa, who has taught biology and French (which was introduced in 1995) since the 1980s.
Notable alumni of Chesa who wore green shorts (since replaced by black trousers), blue shirts and green sweaters include Former Vice President, Kijana Wamalwa, Supreme Court judge, Smokin Wanjala, Vihiga County governor Moses Akaranga and Bungoma Governor, Ken Lusaka. Others include; The Standard's news editor Biketi Kikechi, sports editor Robin Toskin, chair of Kenya Union of Journalists and senior writer, Oscar Obonyo, and Radio Maisha's Wellington Nyongesa.
Others guided by the motto 'Determine to Excel' were former newspaper editor and current KWS Communications Manager, Paul Udoto, and KBC radio producer Martin King'asia. Dr Kimingichi Wabende and Dr Jackson Wafula who lectures at the University of Nairobi and Okumu Bigambo, the Associate Professor of Communications at Moi University, are the other proud 'buffaloes' of Chesamisi.
Related Topics