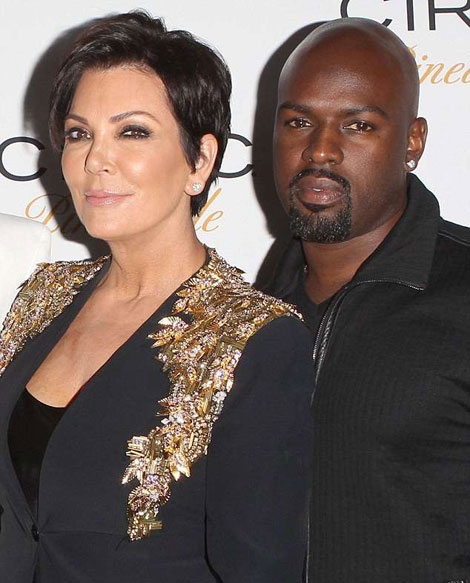 Keeping Up With The Kardashian's matriarch Kris Jenner had reportedly split from her toy boy lover Corey Gamble.
The 59-year-old started dating the 34-year-old not long after her split from Bruce Jenner last year, following 22 years of marriage.
However the couple, who haven't been seen together since February, are thought to have broken up some time ago and reports suggest Kris was just using him for sex.
An insider told Radar Online: "They haven't been an item for a while.
"It was obvious to everyone that Corey was her rebound.
"Kris was using him for someone to hold and she was using him for sex. He gave her what she needed for that moment in time."
The mother-of-five is believed to have raved about her sex life with Corey prior to the reported split.
Towards the end of last year an insider told Life and Style: "Kris has told friends that she's having the best sex of her life with Corey.
"They are literally making out all the time like two teenagers in love. Her kids are constantly telling them to get a room.
"She's gone so far as to buy a new NYC apartment just so she and Corey can have loud and crazy sex... Kris has swapped her comfy pajamas for loads of sexy lingerie."
Their romance however will be documented on the already filmed season 10 of the show - awkward.
A spokesperson for Kris has been contacted for comment
Related Topics