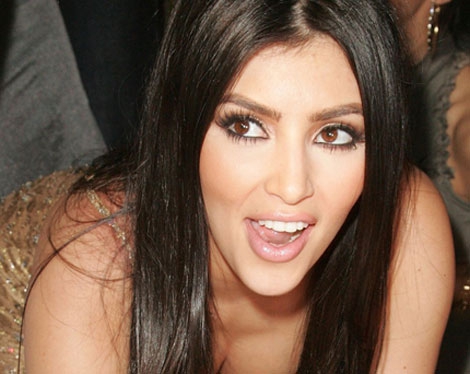 Kim Kardashian has revealed that she may have to use a surrogate for her next child.
The reality TV superstar - who is married to rapper Kanye West - made the frank admission on the new episode of Keeping Up With the Kardashians.
Spending the premiere episode 'exhausted' due to the frequent attempts to get pregnant the old fashioned way, Kim admitted that she was 'moody' due to all the sex and she might have to use the services of a surrogate.
At the end of the episode, Kim openly admitted that she "might have to try a surrogate."
Admitting that she was 'desperate' to give daughter North West a sibling, Kim revealed that she and Kanye were having sex multiple times a day to make it happen.
Kim even summoned her husband to a naked photoshoot so they could have sex in the bathroom while she was ovulating, saying simply: "You've got to get it in, when you can get it in."
But that wasn't the only thing Kim was doing to get pregnant.
The episode began with Kim greeting her sisters while laying flat on her back so she could let Kanye's sperm 'marinate'.
Explaining why she hadn't got up to meet them, a proud Kim said how she'd just had sex before they'd arrived.
But as to why she was still laying down, she added: "They (doctors) said it takes ten minutes for a sperm to swim up there so shall we wait like five more minutes for it to marinate inside of me."
Related Topics