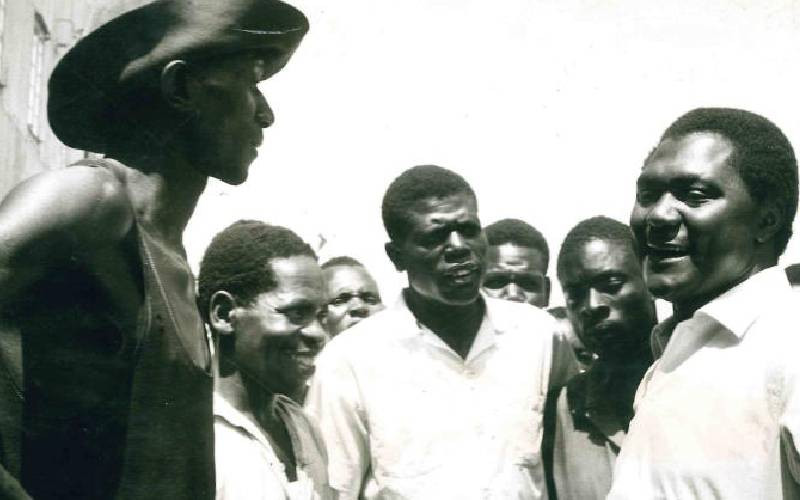 Before immersing himself in the liberation struggle, Joseph Thomas Mboya worked as a sanitary inspector at the Nairobi City Council. His roles included working in the food section of the Health Department in testing milk samples.
Ideally, farmers, usually whites, would bring milk samples for inspection to ensure it was free of diseases before they could be allowed to sell it within the city.
But African inspectors always faced racism from majority white farmers who came in for these services. However, in his usual outspoken nature, Tom Mboya did not take such humiliation lying down.
One day in 1951, a white lady came to the inspection unit with a small bottle of milk. She did not like the faces at the unit and made it known as much.
Mboya relates the brief altercation between him and the lady in his book, Freedom and After: "[The lady] looked around for a few moments and did not say anything. 'Good morning madam, I said.' When I spoke, she turned around and asked, 'Is there anybody here?'"
Although shocked and annoyed, Mboya still though the lady's reaction was hilarious and asked her: "Is there something wrong with your eyes?"
The lady had it and went looking for both the mayor and Chief Sanitary Inspector to complain about what she felt were the demeaning comments from Mboya. She said Mboya was cheeky and disrespectful and went on to have other white farmers sign a petition stating they did not want a black health inspector.
However, the Chief Sanitary Inspector came to Mboya's aid and told the woman that she had no choice but to deal with African inspectors if she wished to have a licence to sell milk in the city.
But that was not the only racial discrimination Mboya had to deal with. Some of his white colleagues would drive around with him to inspect premises but would leave Mboya in the car. Apparently they did not want want to be seen in the company of an African inspector.
At other times, Mboya would be thrown out of white-owned premises as the owners objected to his presence. Within the city council too, African workers received a fifth of what their white colleagues earned for the same job.
Mboya also took issue with the khaki uniform that African inspectors had to wear as opposed to the lounge suites of their white counterparts. "I objected and said either we should all wear uniform or should all be free to wear what we liked."
The discrimination at the workplace was a turning point in Mboya's life and would shape his future career as a trade unionist.
Related Topics