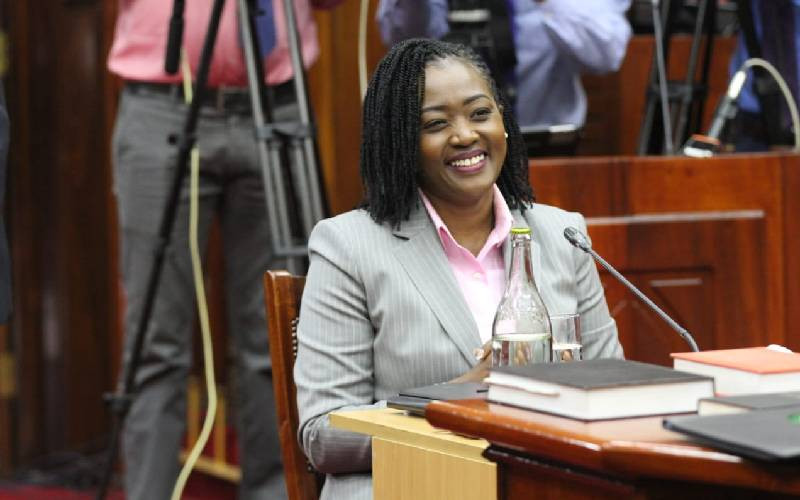 Environment Cabinet Secretary nominee Soipan Tuya says she'll continue with the forest conservation efforts that her predecessors began.
At the centre of her in-tray, will be the preservation of Mau Forest, said Tuya.
The CS nominee, who appeared before the National Assembly Committee on Appointments on Wednesday, said she'd complete the fencing of Mau Forest that began in 2021.
Mau Forest has witnessed a long history of human habitation pitting the government against the inhabitants.
More than 44,000 hectares of forest land was reclaimed in 2019, and at least 35,000 illegal settlers evicted.
"A lot of effort has gone into working around the Mau [Forest] issue. We have already started the fencing of Mau Forest and it's not just Mau, but many forests in the country," said Tuya.
"We have already started the fencing of the Mau Forest and the first phase is done. The President has been clear that fencing of Mau Forest is a priority," she added.
The Environment CS nominee expressed optimism that fencing of the water catchment areas will avert further breach.
Tuya, in the vetting, told the MPs that she has a net worth of Sh156 million.
She attributed her wealth to immovable assets, dairy business and shares from parliamentary SACCO.
Related Topics