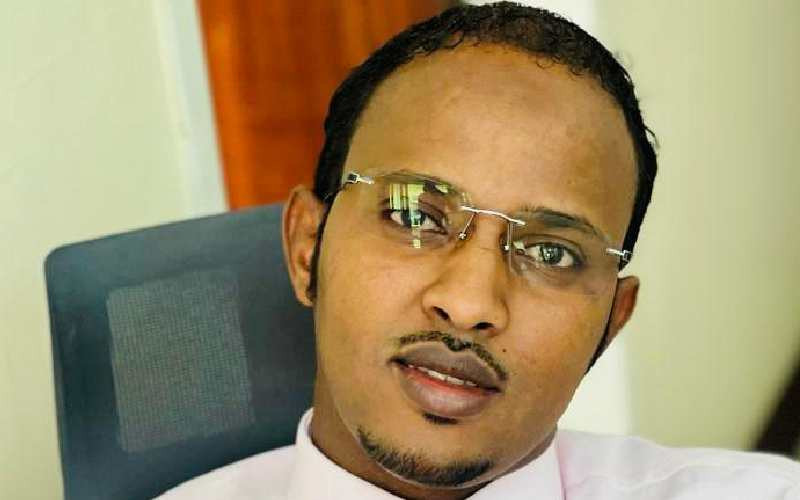 Focus is now shifting on Principal Secretaries after President William Ruto named Cabinet Secretary nominees, with many now waiting to see the shape that other cadres of the new administration will take.
The Public Service Commission has invited Kenyans to send in applications for PS posts and already some 10,000 applications have been received.
One man who has made a pitch for the PS job is Abdirashid Mohamed, a serial candidate for the directorship of Kengen. However, every year he fails to get enough votes as he lacks the backing of the government, which has a 70 per cent stake in the power producer.
The law graduate from the University of Nairobi, who is currently pursuing a Masters of Law at the same institution, is eyeing the PS State Department of Energy.
He believes that he has over the years built capacity in the energy sector.
Mr Mohamed is also the Ford Kenya point man in Northern Kenya.
"While it is the prerogative of the appointing authority where they place successful candidates, I am passionate about energy and sure that I can contribute in a major way to the sector's growth," he said.
Mohamed's latest stub at the directorship of Kengen was last year, during the firm's Annual General Meeting, but failed to garner enough votes to usher him into its board.
Other than his attempts at the Kengen board, he has been giving views to different committees formed over the years to look into what ails Kenya's electricity sector. He notes that the committees have made recommendations that have the potential to change the sector.
"We have an industry that has players who are never checked. We need industry players who mean well for the country in as much as they are making profits," he said.
"We need to legislate on IPPs so that we can align the needs of both the investors and those of the consumers. What we have is a situation where IPPs are never checked, they are never audited and this is at times to the detriment of consumers and of late we have also seen that this has affected Kenya Power."
"I would propose a plan where there are checks and balances – look at what IPPs are offering as well as what is required of the other players then come up with a plan to forestall instances that disadvantage any of the players while paying special attention to consumers, both households and industries. We need to have a thriving electricity sector but it does not have to be at the detriment of industries and households."
Mohamed has traveled a long journey, beating many odds to practice law in Nairobi.
As a boy, he had to overcome notions prevalent among his community that a young man's job is that of herding camels and instead took up schooling.
He would, however, face challenges with paying fees, a hurdle that saw him forego study at Alliance High School and settle for Thika High School where the fees, while high was slightly manageable for his humble family.
"I am coming from a region that has been largely forgotten by previous governments. My goal would be to transform the country and the livelihoods of our people. They face insurmountable challenges which can only be solved if the government steps in. These are areas where people are awed when they see a tarmac road," he said.
"But we can turn around this and change the life of the man in the village. I understand the dynamics and the challenges that people face.
He believes that the Cabinet needs a mix of politicians and technocrats. Most of the nominees for CS are essentially politicians.
"Technocrats such as myself can rollout programmes that can turn around the lives of our people," he said.
Mohamed is a life member of Moses Wetangula's Ford Kenya an affiliate of Kenya Kwanza Alliance.
Related Topics