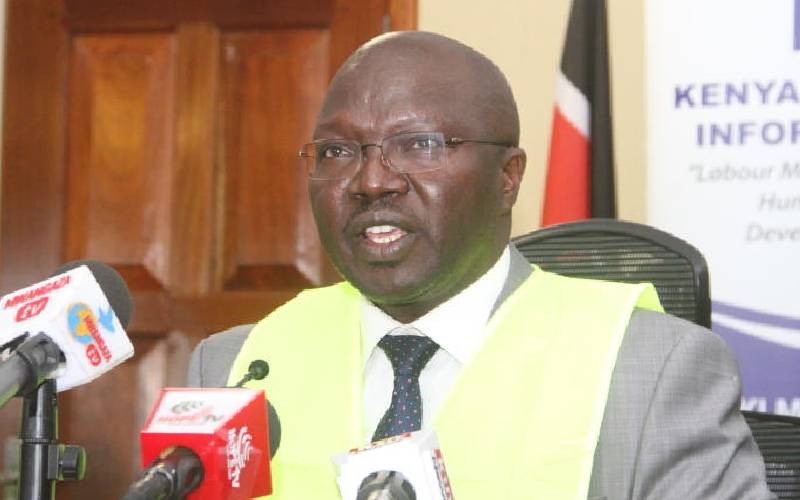 The government has formed a multi-agency team to put measures in place that will ensure the rights of Kenyans working abroad are not violated.
Labour CS Simon Chelugui, in a statement, said: "To ensure any Kenyan willing to travel and work abroad is protected, the Ministry of Labour has formed a committee that will be responsible for vetting of recruitment agencies. These agencies will be vetted every year before their licenses are renewed."
This comes after an outcry over the increasing number of Kenyans who have been trapped and enslaved in some countries, especially in the Middle East.
Some Kenyan migrant workers have died under unclear circumstances. Some of those who are lucky to escape death have ended up with mental illnesses because of torture and other forms of mistreatment.
"As part of the agencies' undertaking, they are supposed to repatriate any worker they send abroad should the worker express interest to come back. That is why they deposit a security bond so that in the event they fail to honour that undertaking, the ministry can use the security bond to bring back any Kenyan in distress," said Chelugui.
The Labour Committee of the previous Parliament, in a report, blamed the sufferings of Kenyans working in foreign countries on the recruitment agencies.
Related Topics