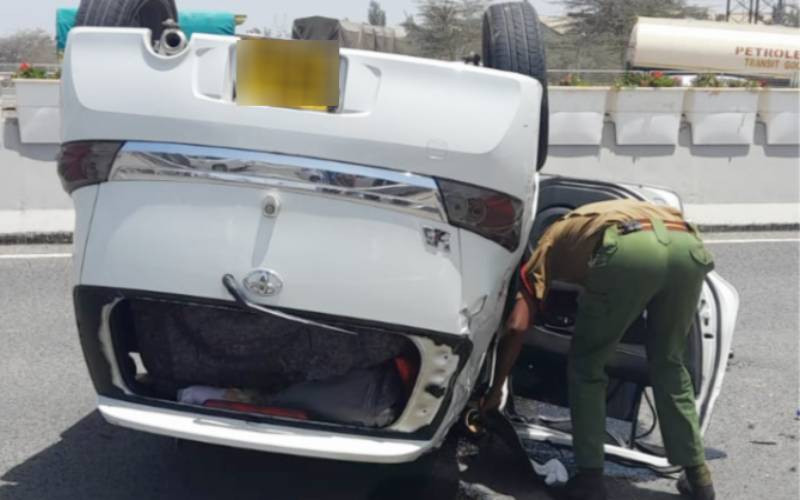 A private vehicle was on Saturday noon, August 20 involved in a road accident on the Nairobi Expressway.
The car was headed towards Mlolongo from the Nairobi central business district direction.
Police arrived at the scene shortly after the accident to clear the road.
It is unclear how the accident occurred, though a representative of Moja Expressway, the company contracted to manage the Nairobi Expressway, told The Standard that the driver lost control of the vehicle and rammed the metallic barrier.
The vehicle thereafter overturned, facing the opposite direction.
"I can confirm that indeed the accident occurred, though I'm not in a position to speak on the status of the accident victim(s)," said a communications representative of Moja Expressway Company Limited.
As of the time of publishing this story, police were still at the accident scene.
Related Topics