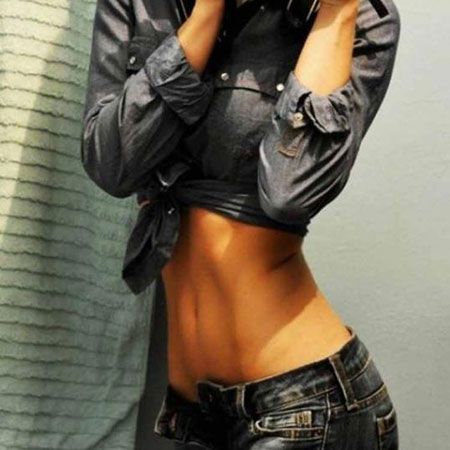 There is nothing quite like a salacious picture of you to spice things up in a drab sex life.
Is your beau's birthday coming up? A few deliciously risqué photos of you in various forms of undress would make for a nice birthday surprise.
It's bold, unconventional and absolutely titillating. Men are visual creatures. A spontaneous email of a luscious photo of you while at work will have him counting the seconds until he can come home and devour you on top the coffee table.
However, nudity is a risky affair. Your reputation could go down the drain just because you decided to be a little adventurous.
You should carefully consider all the risks before throwing caution out the window and snapping away in your birthday suit.
The following guidelines may come in handy if you do decide to take the plunge.
Do not send unsolicited nudes
I know I said spontaneity is a turn-on. All the same, unsolicited nude pictures are a huge no-no. You should only exchange such pictures with a person you know very well, trust and are in a committed relationship with. Most people will balk at anything that is unorthodox and your nude pictures may end up in the hands of someone who thinks nudity reeks of moral putridity.
Showing your face is unnecessary and risky
Again, society is not all accepting of ladies baring it all. In the event that the pictures find their way in the hands of unintended recipients, you should be in a position to exonerate yourself. This is a no brainer. It is not your face he is interested in anyway, so leave it out of the picture.
Be artistic and take tasteful pictures
There is a fine line between sexy and obscene. Avoid crude photos at all costs. A full on crotch shot is just gross. Practice sensual poses that are sexy, not revolting. Less is more. All you want to do is tease him a little and let his imagination run wild. For example, you can take a nude picture while covering up your vital parts with a pillow. Alternatively, why not throw on a flimsy, see through over your naked body? It is safe but still unbelievably sexy.
No third parties
Take the pictures yourself. Technology has made it really easy. You don't want the pictures to end up in the wrong hands and having spectators increases this risk exponentially. Be creative. You can use a mirror to capture tricky areas. If you prefer someone else taking the pictures, let them use your camera.
Make sure your body looks appealing
Get rid of any offending body hair. Cover up stretch marks and cellulite. If you are a little on the heavy side, find a way to hide your love handles. Use simple poses that hide your flaws while accentuating your best parts. If the pictures become public property, the last thing you want is people making fun of your less than perfect body on top of everything else.
@RoxanneKenya
www.facebook.com/RoxanneKe
[email protected]
Related Topics