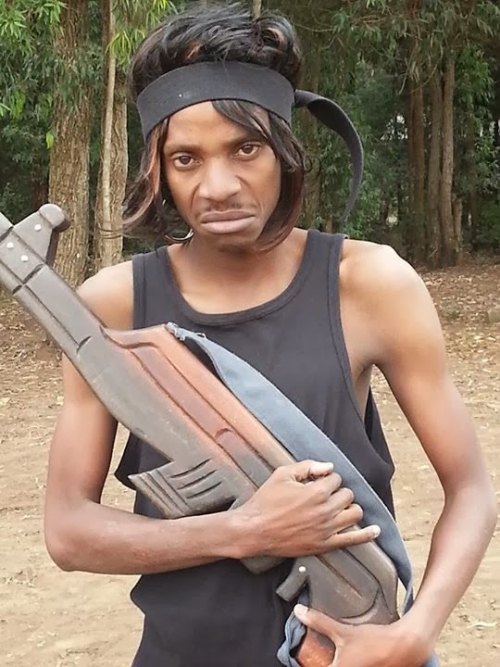 This is not comical; comedian Eric Omondi in official 'military' gear, that is! Over the weekend, the rib-cracker became the Kenyan Rhino Ambassador during a ceremony held at the Nakuru National Park.
"The rhino is an endangered species and Lake Nakuru National Park, being the main rhino sanctuary in Kenya, I am privileged to have been appointed the park's rhino ambassador," Eric said.
The species faces constant threats from poachers and my work is to create awareness on the importance of protecting the rhino as well as help mobilise funds and human resources for the same," he noted.
Related Topics