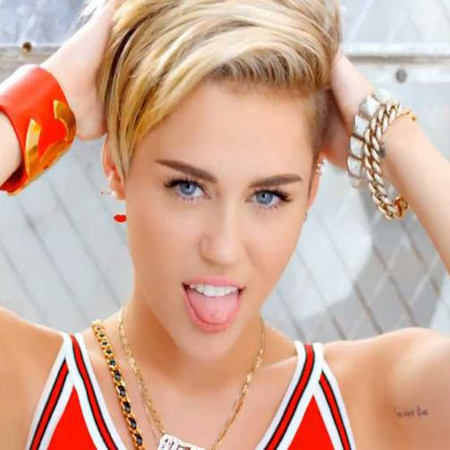 Miley Cyrus Photo: Courtesy
By Sheila Kimani @sheilakimm
She is without a doubt the most googled stars in recent times and the young Disney girl who we all knew as Hannah Montana, but later grew up to become rebellious twerk-star Miley Cyrus.
Growing up often brings out the best in people but for Miley, the script flipped and she was not going to pretend that she was still the sweet star.
Instead, she transformed into an all grown up bad girl whose video 'Wrecking ball' became the most watched video on Vevo thanks to its nudity, then her performance at the VMAs alongside Robin Thicke became an all-time famous dance move as she popularized the Twerk-ing dance which went viral.
Tons of controversy and interviews later, Miley Cyrus recently revealed that she would love to come to Kenya in an interview with Ronana Farrow of the New York Observer.
Here is a sneak peak of the interview where she revealed her love for Kenya:
"I never leave the house," Cyrus explains. "Why go to a movie? I've got a huge-ass TV. We've got a chef here that can make you great food. We don't need to leave. I would just rather be here where I'm completely locked in." …In the garage are Cyrus's motorcycle, a white Mercedes S class, a Porsche, and a Maserati—but with the paparazzi outside, Cyrus says, exits require planning. She betrays a note of yearning when I mention I'm about to depart for an assignment in Kenya. "I want to go to Kenya," she says. I tell her to come: "No joke. You could do it." "Kenya's my dream," she says. "Kenya is my total dream. I wish I wasn't going to be in Minneapolis next week, I wish I could be in Kenya."
You can read the rest of it here
Here is the Robin Thicke and Miley VMA video performance which went viral
Related Topics