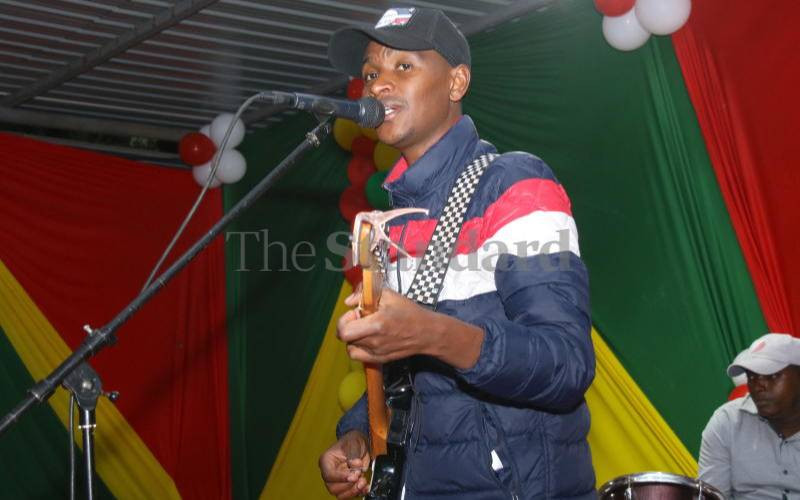 Today, Pulse Music Video Awards (PMVA) 2022 nominees Kareh B and DJ Fatxo are among top Mugithi artistes lined up to perform during the Big Stage Edition of the Mugithi Festival at Absa Sports Club.
Others include DJ Dibul, Tonny Young, Sammy K, Waithaka wa Jane, Joy wa Macharia, Ngaruiya Junior, Kariuki Kiarutara and Waithaka wa Jane.
It is no doubt one of the biggest nights of Mugithi this year, one that no real Mugithi lover would want to miss. But there is something bigger, a battle that awaits the Mugithi kings and queens.
With the PMVA having expanded to cover different regions this year, the Central Video of the Year category has pitted the region's music giants against each other. For the first time, the two heirs to the throne – Samidho and Gatutura go head to head.
Jose Gatutura, the cool Mugithi 'boy' has sometimes been seen as the Samidoh challenger. Gatutura is known to be a close friend of Kareh B, the new talk-about female Mugithi singer.
Kareh B and Gatutura are part of the Central Video of the Year nominees. The others are Salim Young, DJ Fatxo featuring Kamoko and Joyce Wamama featuring Samidoh in Wendo wi Cama.
The stage has been set for the artistes to prove to the world who among them is the greatest. Of course, more votes here will reflect.
"It is a good thing to be nominated and I am glad," Kareh B said after she attended the PMVA nominees' night held on Wednesday.
"I am aware that Gatutura is having a concert in the US," she said as she noted that the winner's fate will be in the hands of the fans.
Wamama's win will be a Samidoh win. A Kareh B win loosely looks like a Gatutura joy, just in case he misses it. Which way will this go?
To vote, SMS PMVA followed by nominee code to 22845. You can visit https://www.standardmedia.co.ke/pmva/ to vote online.
Related Topics