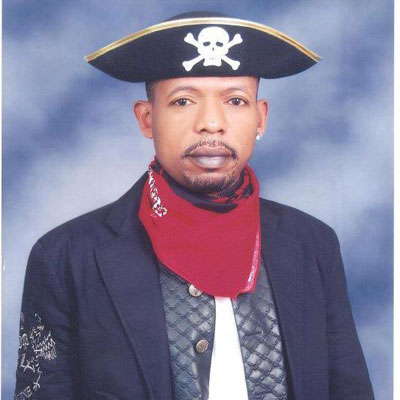 Lesasa PHOTO:COURTESY
By Caroline Nyanga
There is no mistaking when you meet Lesasa Joker, thanks to his flashy colors, when he strides onto the stage in the latest fashionable outfit.
His heart-rending renditions that comprise of rumba and Lingala easily stir the night, with more than two decades of performing under his belt, this singer from Lumbubashi who toured extensively across the continent before settling in Kenya in 1994, performed under Bikassy Bijos before branching off as a result of a disagreement to form his own band, Bilenge Musica, in 1995.
"My show on July 13 is supposed to be an anniversary celebration of the day we formed the band, which at the time had nine members," he says.
According to Lesasa, their then benefactor, a Dr Maloba, coined the name 'Bilenge Musica'. The doctor, who operates from Rongai, wanted them to have a name that denotes youthfulness. In 1997, the band dropped their first eight-track album.
As the band grew in stature, the shows came in from across the region and soon they were a common feature in the entertainment circles in Dubai as from 1999. In 2002, they secured a six-month contract to play there.
RIVALRY RUMOURS
At the end of the six-month contract, he stayed behind, leaving the remaining members to come back and form an offshoot while he formed another band, Bilenge Musica International du Congo. Lesasa left one of his lead singers Darze Khalend in charge of the Nairobi-based Bilenge band while he took charge of the one in Dubai. However, in September 2010, after some rumors of rivalry between them, Darze decided to form his own band Bilenge Musica du Congo and came to Kenya.
Reportedly this did not go down well with Lesasa who was furious at him. Asked about it, he explains that the differences were soon resolved. "We are in good terms and whenever I visit the country during the Ramadhan period every year, I meet up with them," adds the practicing Muslim, having converted in 2005. Currently, Lesasa Jocker's band has 16 members with him as the band leader. Managing people has its problems and being a bandleader is no exception.
"There is a time when three of my band members disappeared suddenly for greener pastures in Europe. Some young singers get by the money, fame and especially the female fans. It gets to their heads and as a leader; one must know how to handle them because it is the same way the world over. There are times I pay my musicians first and remain with nothing, just to ensure there is harmony," he says.
Lesasa is scheduled to start his Kenyan tour with a performance at the Deep West Restaurant in Nairobi West on July 13. The show is dubbed VIP Rumba Night.
KENYAN INFLUENCE
Other than being a series of shows to celebrate the band's 18 years of existence, the tour of Kenya will also include the launching of their third album, Reality ya Mond. The band's second album is called Strategie and has ten tracks, including hits like Miss Kenya, Malo Malo and Msamaria Mwema. Having polished his talent in
Kenya, his love for the country is discernible as he continues to use Swahili in his songs. "My stay in Kenya was memorable because I learnt a lot and the people were good to me," he says, adding that his tour will allow him to bond with his old friends, especially those who were there in their nascent stages.
At the moment, he is focused on touring Kenya, and performing in all corners of the country before going back to Dubai. "We still have a really big catalogue of songs that haven't been recorded, but we'll be recording again very soon," he concludes.
The other members of his band include Charlie Motindo, Jimmy Manzaka and Disolvan, all of who are singers. The others are Rappa MP3, Michu Mbiya (solo guitar), Thierry (bass guitar), John Misola (keyboard) and Petit Raja Mbonda. There are also five female dancers.
Related Topics