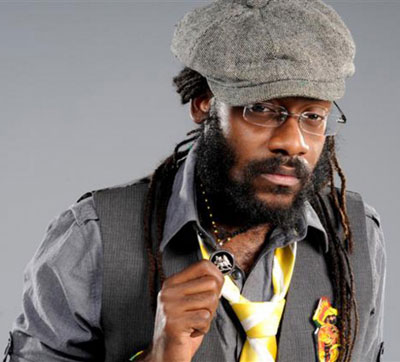 Reggae Legend Tarrus Riley Photo: Courtesy
After the catastrophic failure of last weekend's Tarrus and Blondy concert, many parties have distanced themselves including the promoters who essentially blamed the crowd for being impatient. Dohty Family Entertainment also cleared themselves of all blame in a statement released on monday.
Finally the big man himself, Tarrus, spoke out about the mess. In a video recording, Tarrus explained that while they had travelled over long distances just to entertain the Kenyans, the promoters failed them.
According to him, the promoters did not show up until it was time to leave. From their arrival to the country on Thursday, they did not see any of the promoters.
Tarrus apologized to the Kenyan fans and those who got hurt in the riots. He went a step ahead and asked the powers that be to organize an event where Tarrus can perform for free.
The reggae legend has clarified that he is all about Kenya and would never disrespect them.
Watch his side of the story
Related Topics