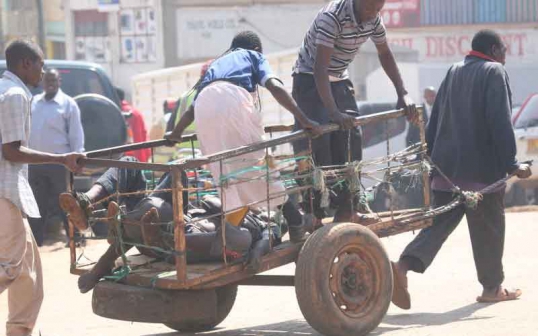 Nairobi is a cosmopolitan city with people drawn from all parts of Kenya and the world. This is why it's referred to as a 'melting pot of cultures' where people from different communities in Kenya do anything to put bread (and sometimes bacon) on the table.
Indeed, the city draws strength from the diversity of its 42 communities. Without intending to entrench tribal stereotypes, here are 10 most prominent communities and their hustles in Nairobi:
1. The lake side crew
If you want your wall unit 'kupigwa randa' properly, then please look for guys from the lakeside. If your car's body is all bumpy and scratched, then seek out Omosh Auto Express.
He will work wonders, as these dudes make for good automotive engineers and mechanics around River Road, Kirinyaga Road, Quarry Road and a host of other roadside garages.
They also make for good mtu wa mjengo.
2. Mt Kenya gang
These are the owners of downtown Nairobi (Nyama kima). They do all manner of things: they are the matatu touts plying almost all routes, they run shops, boutiques, bars, soko, hotels, DVD stalls, as well as sell 'bottled tap water,' roadside mutura and mahindi choma. Also, all mkokoteni ni zao!
3. The 'Baengele'
Usalama unaanza na the 'Baengele' as these papas are the original 'Kenya Rungu.'
Their sisters Nafula and Nabakolwe from Khalaba and Khwisero make for the best 'DJs,' spinning dishes in the kitchen where they display singular talent in preparing and clearing sembe.
4. Gaaki, otherwise?
The few educated Mochamas in Nairobi write, while others spend most of their time selling bananas in vibandas. Others from Nyakemincha walk around pulling mkokotenis and selling salty sugar cane from Gesusu.
Those who have spent part of their lives in Kisii town walk around in buses preaching the gospel they were taught at Nyamira Seventh Day Adventist. They also make for very smooth-tongued con artists!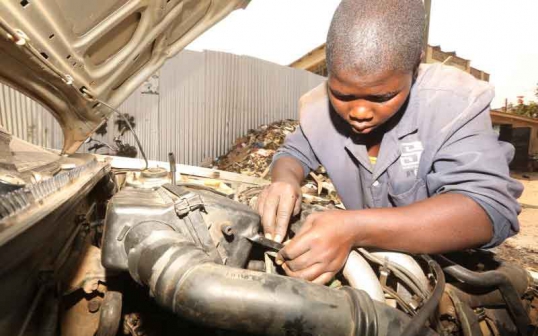 5. Murumes from 'leafy' suburbs
When in need for some leafy stimulation from alele, kangeta, asili, giza or mogoka, look no further than a kibanda where a Murume will most likely call you with choice words, while listening to 'lenge' (reggae) music that glorifies 'njah lasta fala' (Jah Rastafari).
Gatwiriis have an untamable love for onywaji and most are waitresses. They have no qualms giving kichapo to those who skive with 'mbills' (bills).
6. The Mwashumbes, Mwakideus
If you want tasty tasting mahamri, samosa and mshikaki, the Mwashumbes are the people you are looking for, and their eloquence in Kiswahili will have you buying more than you need.
They spend lot of time visiting one another. Their good Kiswahili has opened doors for many of them in media where they rule FM stations.
7. Aiyee! Walalo
They operate shops, mostly in 'Little Mogadishu' (Eastleigh) where they provide employment to the 'Baengele' besides promoting Murumes via chewing veve in bulk.
Most are also in Kiamaiko market, where they transport choice goats for slaughter to their Borana brothers.
8 Wakanesas
They are of great help to Nairobians, carrying luggage for travellers in town in addition to operating handcarts. Despite their wiry frames, they also make for efficient mjengo and kibarua guys.
9 Kip-somethings
They are professional security officers in the police force when not working for a parastatal or as bank tellers.
They never live in slums and neither will you find them working as hawkers, at least not in Nairobi. In Eldoret, they are newspaper vendors.
10 The 'Ndawuos'
They sell herbal paraphernalia in jerrycans, twig 'tooth brushes,' akalas and other leather products like wallets, sandals, Maasai belts and rungus.
They also beef up security in the estate where they are known to be fearless in the face of danger and have no mashida mingi clubbing thieves to a pulp!
Related Topics