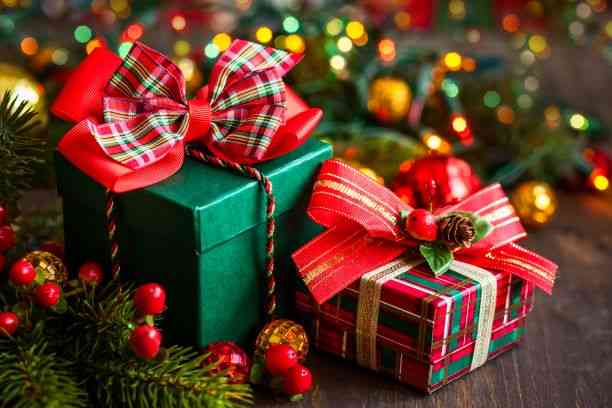 Oddly, not all Kenyans like Christmas. The 'Grinch' we talked to suggested funny changes they would like about the celebrations.
"Even as we peddle falsehood in as far as the date Jesus was born, we, as responsible adults, should try and harmonise this imported tradition with home-grown elements to sort of reflect our true state," says Francis Kwach.
"I somehow always yearn all year for Christmas, but as soon as it arrives, I itch to have the day pass so that I get back to my usual routine. I think it's high time we all grew up and approached the Christmas farce with some restrained indulgence," adds Kwach.
Kwach says Santa Claus is a western concept that remains in urban areas in Africa and that he is yearning for the day he will see him walk around the village!
"Actually, I doubt that jolly, bearded chubby fellow ever leaves towns for rural areas. He is perhaps just afraid of dirtying his clean outfit on our muddy village roads! Again, dude can't function without electricity!" laughs Kwach.
Arguing that the only consistent thing about Christmas world over is partying and eating, Wesley Rono says we should change the whole idea to suit our interests.
"The UK and US have commercialised Christmas so much so that it's the biggest shopping event of the year, with Santa Klaus as the mascot that symbolises the day's commercial face," says Rono, wondering aloud what's wrong with us celebrating Christmas on our own patriotic terms!
"A starting point should be getting rid of the unnecessary symbolic razzmatazz that characterizes the festive season," he says.
According to Rono, we need to do away with Christmas tree, especially now that we are grappling with environmental conservation. "Kids must be warned that it's immoral to fell a tree they didn't plant," suggest Rono, adding that the plastic ones should also be discouraged because they are not biodegradable, thus bad for environment.
For others, Santa should be the next casualty. "Santa Claus represents greed, excessive garishness and sentimentality, love for junk-food cravings among children. Also, his outfit is misplaced, especially for us guys of the tropics. We just can't relate," says Boniface Tuva, adding that if we must really retain Santa for our children's sake, then we have to overhaul his outfit.
"The guy needs an extreme makeover and renaming for locals to relate. How about we, for instance, change his skin complexion to something closer to ours, dress him in some African print outfit and call him 'Mbuyu Chrissy' for special effect? How about we change the reindeers that pull his mkokoteni to some bulls or donkeys?" Suggests Tuva.
He goes on to add that Santa should also be made to makes deliveries through our front doors, that madness of sneaking goodies through chimneys doesn't make sense. "Most of our homes don't have the darn outlet and where it exists, the only thing that often comes through there are desperate thieves!" chuckles Tuva.
The Christmas carols, too, he Tuva says, are boring for the African ear. "How about something funky with Afro beat? 'Siiiilent night, hooooly night' doesn't make sense, especially when loud noise in the name of music is what characterizes our Christmas Eve!
The abbreviations, X-mas ought to be replaced to E-mas. The E should be for eating, if the amount of feasting that happens on that day is anything to go by," he says.
Related Topics