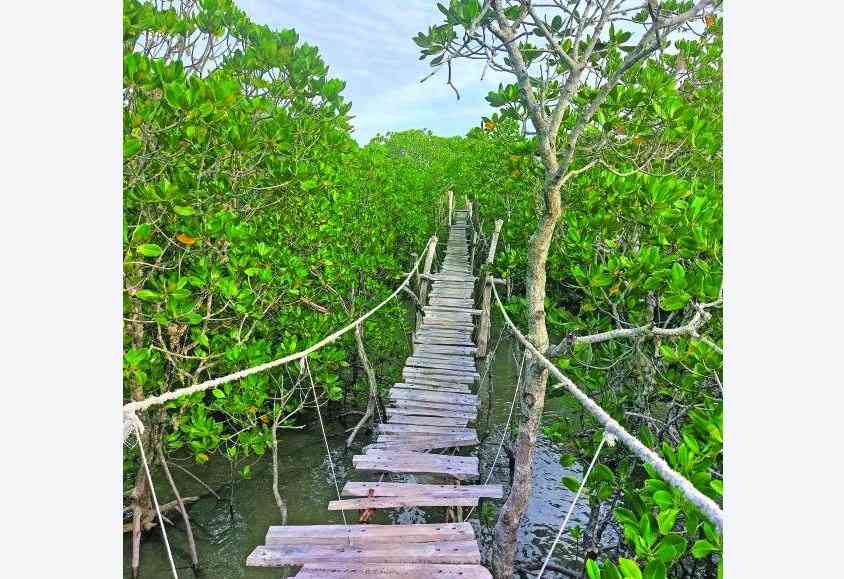 Sometimes adventure and experiences are about fun, relaxation, exploration, and about learning too. That is how my trip to Mida Creek, within Malindi Marine National Park turned out to be. Mida Creek is one of Watamus's hidden gems.
Kibwana Ali, my guide, explained that Mida Creek is a tidal inlet that expands across an area of 32km, and is tacked away in the serene village of Dabaso, a short drive from Watamu.
As we take a walk on the muddy sand flats, Ali stops to pick a "creature" here and there, among them crabs, starfish, crustaceans, and other crawling creatures, that emerge unceremoniously along our path. As he lifts them into the palm of his hand, he explains what it is.
When I last visited here, the entire area now covered with mature, and young mangroves was bare, an example of how humankind can destroy nature's ecosystem.
There is, however, a lay of hope as the communities living around the Arabuko-Sokoke area, now a UNESCO Biosphere Reserve has learned the importance of the ecosystem, and are now restoring the "abundance and richness of the aquatic life through replanting of a variety of mangroves, seaweed, and seagrass.
Because of the continuous restoration of the ecosystem, today, Mida Creek is a rich complex of biodiversity as it supports the local communities economically, and ecologically, while at the same time being a sanctuary for abundant flora and fauna.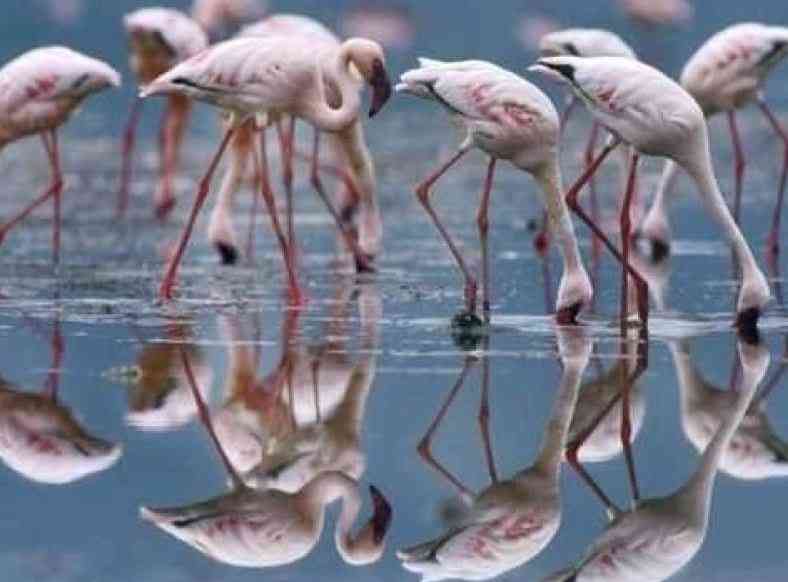 The Creek, a sea inlet about five kilometres long has fjords whose water flow is controlled by tides. The inlets too have tangling rhizomes that appear to want to prevent any human passage.
Today, the community that almost brought down this ecosystem by felling the mangrove trees for their fuel, and other uses have done great to restore the ecosystem.
"Now these communities reap financially from owning the Mida Creek as the fees collected from visitors go to the 11 conservation communities that have a membership of over 200," says the guide. Mida Creek Conservation Community also runs a crab farm and crab shack restaurant.
We come to the bottom of a wooden staircase housed in an open hut structure. "Enough of the learning experience, it is now time for adventure, fun, mixed with a bit of learning," Ali tells me.
This is the start of our next experience – a walk over a suspended boardwalk.
After a brief of what the boardwalk entails and assurance of our safety, we take the "swinging bridge", which Ali tells us has been nicknamed "the Indiana Jones bridge (from the Indiana Jones movie series), a long 200-metre Tibetan bridge suspended inside the mangrove trees.
The boardwalk and deck are built over the evergreen mangroves with panoramic views across the Creek. As we start our walk, it sways and I notice the ropes on both sides (the only ones you can hold on to) look like they can give in any time.
Though Ali had told me that the bridge was only eight metres high, I cannot imagine what falling off the suspended bridge would entail.
However, after a few more steps, I notice the bridge is now a little more stable. I learn that the mangrove forest is an unusual habitat. Trees grow in low oxygen soil and slow-moving waters that allow fine sediments to accumulate.
They are salt tolerant and protect the soft shorelines from erosion with their above-ground breathing roots. The roots provide a home for mollusks, birds, and worms during low tide, and hundreds of fish species feed during high tide.
"With salinity, they have found a way to survive high temperatures, which are quite challenging for trees, however, they have found a way to cope. In soils without oxygen, which would be death for other trees, they found a way. I find that inspiring," Ali explained.
The view from the deck captures an unexplainable spectacle. No wonder some believe that this is the Garden of Eden and that if a couple wishes to have twins or wants to resolve differences, this is the place to be.
Related Topics