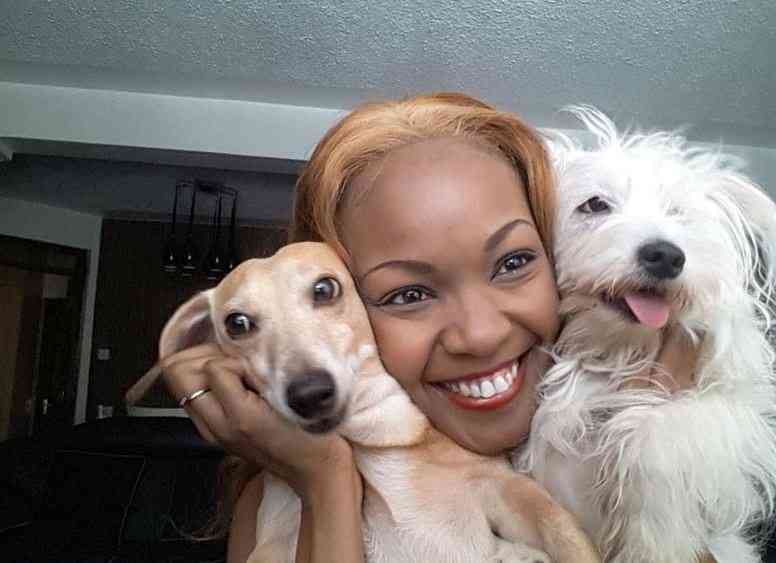 As everyone's minds were on who was going to be the next president on Monday, cat lovers in Kenya also had something else in mind. It was International Cat Lovers Day, and cat lovers around the country celebrated by posting pictures of their cats and pampering them.
Speaking of presidents, some countries have a 'First Pet' meaning a pet that belongs to the sitting president's family. A famous one is Bo, a pet dog to US President Barrack Obama's family.
First Dog Bo created quite a buzz in the country and around the world, as there had been a lot of speculation as to what pet the family would get. Winston Churchill also had a few pets, most notably a beloved marmalade cat named Jock.
So loved was the cat that when Churchill's family gave their estate, Chartwell, to a national trust in the United Kingdom in 1966, they requested that there would always be a marmalade cat named Jock in the compound with a white bib and four white paws just like the original Jock, living comfortably at Chartwell. The latest Jock at the residence is Jock VII.
Kenya is yet to have its first pet, although this time might be the charm if the new president decides to have and introduce them. The late Tanzanian President John Magufuli, gifted President Uhuru Kenyatta ostentation of four peacocks, although it is unclear whether Uhuru regarded them as pets. The closest we came to having the first pet was probably with first president Mzee Jomo Kenyatta, according to his former press secretary, Lee Njiru.
"Mzee Jomo Kenyatta had very few bosom friends. One of them was Emperor Haile Selassie and the friendship was such that Haile Selassie gifted Kenyatta with a small poodle," Njiru said in an interview.
"Kenyatta was not very fond of pets but because of his friendship with Emperor Haile Selassie he bought that dog a Mercedes 280S and whenever he went to Mombasa, it used to sit back-left and had its driver."
Kenyans are coming around to treating cats and other pets as members of the family, according them the same treatment as a human family member would get, referring to the fur babies as their children, and themselves as cat mums, cat dads, dog mums, dog dads and so on.
For instance, Gloria Kyallo, sister to media personality Betty Kyallo, recently held a lavish puppy shower for her dog Lulu, who was expecting puppies, an event that came complete with a gold and white theme. It was attended by her close friends and her boyfriend.
"Congratulations to my girl Lulu on having her first litter" and "The Girl of the hour. Cheers to celebrating every blessing. I love this girl so much. She deserves this and more!!" were some of the captions on her photos.
Former Nairobi governor Mike Sonko's daughter, Sandra Mbuvi, also recently posted her dog's daily menu, which sent tongues wagging.
What is it about pets? Many people already know from experience that the adage, 'A dog is a man's best friend, is not just an idle saying. Science has also shown this to be true. Seventeen studies reviewed by the University of Liverpool found that pets improve the mental well-being of pet owners, due to the companionship and "unconditional love" that their pets provided.
Scientists have found real physical changes occurring in people's bodies, with oxytocin and endorphins rising as a person pets an animal. Musician Esther Akoth, better known by her stage name Akothee, once talked about the aspect of the unconditional love that her dogs provided, compared to humans.
"It is cheaper for me to feed and keep 32 dogs, but I cannot afford to make five friends happy every weekend, I cannot quench their constant thirst for turn up. These dogs won't ask for my car to drive around and bring it back with dents and empty tanks. How do you feel if every time you go out with friends you have to pay their bills, give them a ride, they get drunk more than you, and on top of that call you to send them airtime so they can call you?" she posted.
A lot of Kenyans are yet to reach that level of pet-loving or even consider animals as deserving of rights to safety and such, let alone a life of comfort that most Kenyans cannot afford.
When a pet owner makes an announcement about a cash reward for a missing pet and it gets around, jokes abound on social media on why one would pay money just to get their pet back. People still share videos of animals being mistreated and are met with comment sections littered with laugh emojis, although animal cruelty is against the law in Kenya.
Any person who is found guilty of an offence of cruelty to animals is liable, on conviction, to a fine not exceeding Sh100,000, or to imprisonment for a term not exceeding one year, or both according to the Animal Welfare and Protection Bill 2019.
But the tide is indeed changing, even if at kind of a glacial pace, according to Dr Benjamin Oundo, a veterinarian at the Paws & Claws Veterinary Clinic in Mlolongo.
"The way people treat their pets is slowly changing. As vets, we talk to clients and explain to them the best practices regarding their pets. So people are starting to care more about their pets and bringing them to the vet more often," he says.
"They now try to get the best food for their pets, and provide the best veterinary care for them and also provide the best environment for them, be it housing, getting rid of parasites and such routine things. We are still not at par with developed countries but eventually, we will get there."
We are getting there, as nowadays you can take your pet to a pet spa, some high-end such as at Very Impawtant Pets for some grooming and pampering.
There are pet daycares and boarding facilities so that your pet is well taken care of when you are away and if your furbaby is unwell, places like Poseidon Veterinary Clinic in Lang'ata have a 24-hour ambulance service available for them. Even in the final leg of their journey, you can give your pet a befitting sendoff, as places like Lee Funeral Home offer pet cremations, a service they started giving six months ago for smaller pets like cats and dogs because people would ask for it a lot.
"We collect the pet from the place where the pet has passed away, which is usually at the vet or their house, then we cremate them in a dedicated crematorium for pets only, and then the ashes are processed, put in a pet urn," Paul Van Brussel, the Managing Director of Lee Funeral Home told the Sunday Standard.
Once the ashes have been processed and put in an urn, they are delivered back to the owner's home. The collection and delivery is not just a nice service that they offer, it is a necessary one.
"Because we do not want people to come in here (to the funeral home) with their dead dog in a blanket and someone thinks the dog will be placed together with people. So we do not store any pets here. If a pet cannot be cremated immediately, because it is 5 o'clock or something then we do it the next day, and we store it in Hardy, Karen, in a dedicated refrigerator for that," he said.
Paul explains that most often, the reason people ask for the service is that they do not live permanently at the house, but are only renting it.
The most loved pets in Kenya are dogs. Cats are second, but a lot of the time they are tolerated as useful pets that get rid of other pests, rather than as a companion, especially in rural areas.
"You find a majority of cats as pets in urban areas, not rural areas. In rural areas, they do not bring them to the clinic per se, only a few, but we see a lot of cats in clinics in Nairobi, Mombasa, and Kisumu – in urban areas generally. It is because people there live in apartments there and it is easier for them to have a cat," says Dr Oundo.
Rabbits have been known as a boyish venture, something boys do as children but then later grow out of. Some previously rare pets are becoming a bit more commonplace, like birds such as parrots and peacocks. Other pets, however, such as snakes, rats, and so on are yet to catch on.
Related Topics